Loved being able to supply the total window treatment package for this north shore home. With their expansive windows they required respite from the winter sun entering the rooms and also privacy. The perfect combination therefore was blackout motorised roller blinds covered with the dreamy sheer fabric curtains.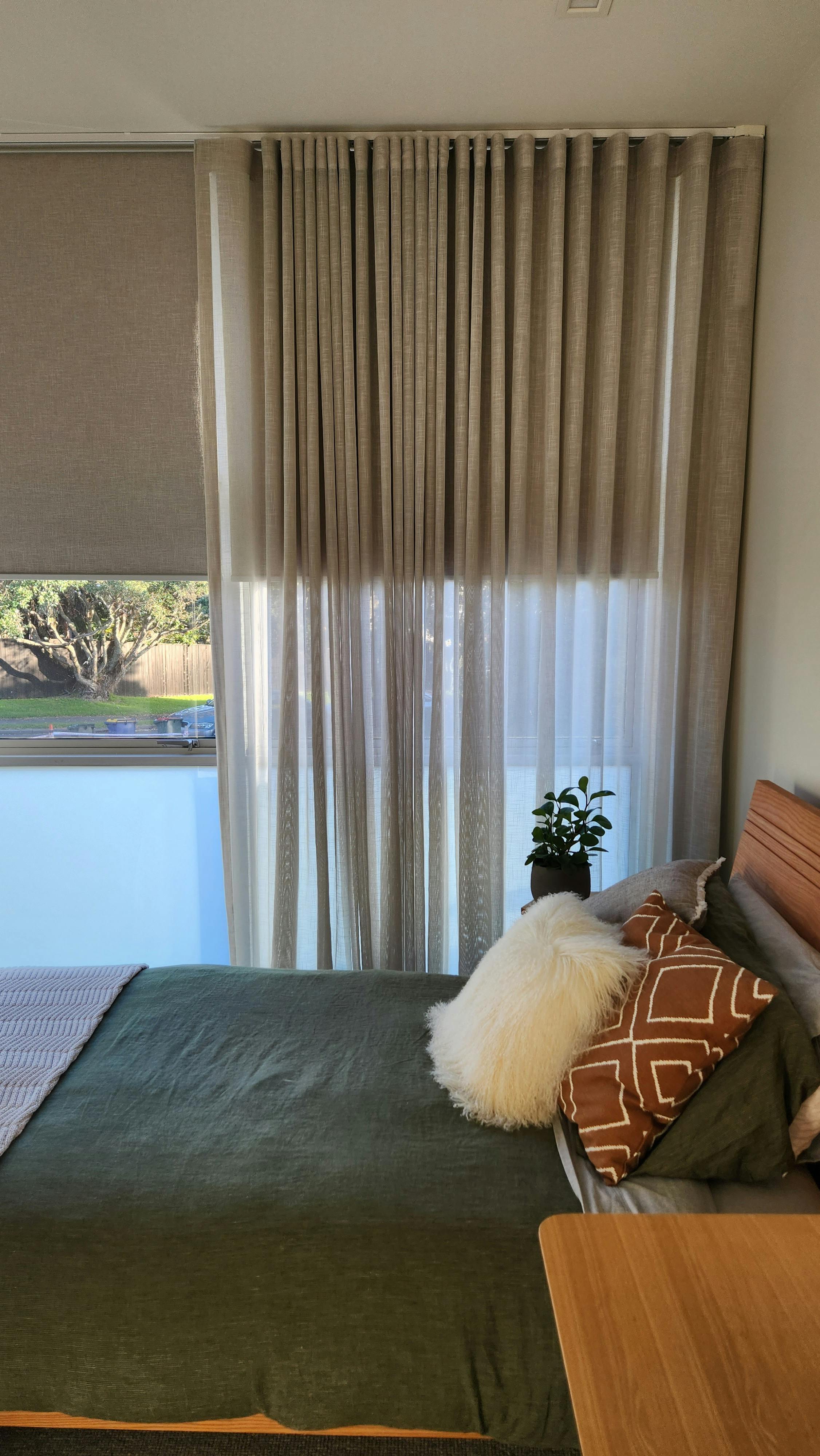 Adding to the beautiful look of the floor to ceiling curtains is the use of this modern weighted hem and S fold curtain heading style.
The S folds within these curtain create a sense of scale and the long vertical lines elongate the walls, helping make the space appear taller, larger and grand. This combination is not only sunning but also super practical. The owner says "she hardly ever draws the sheers open as she loves the soft light that enters the room, and with a push of a button the blinds go up and down behind them giving night time privacy and extra insulation"
One very happy customer and we think they look fantastic!