Wow, what a beautiful view! whether you have paid hundreds of thousands for your views or just enjoy looking at your garden it is fantastic that this can be enjoyed through mr blinds sunscreen blinds.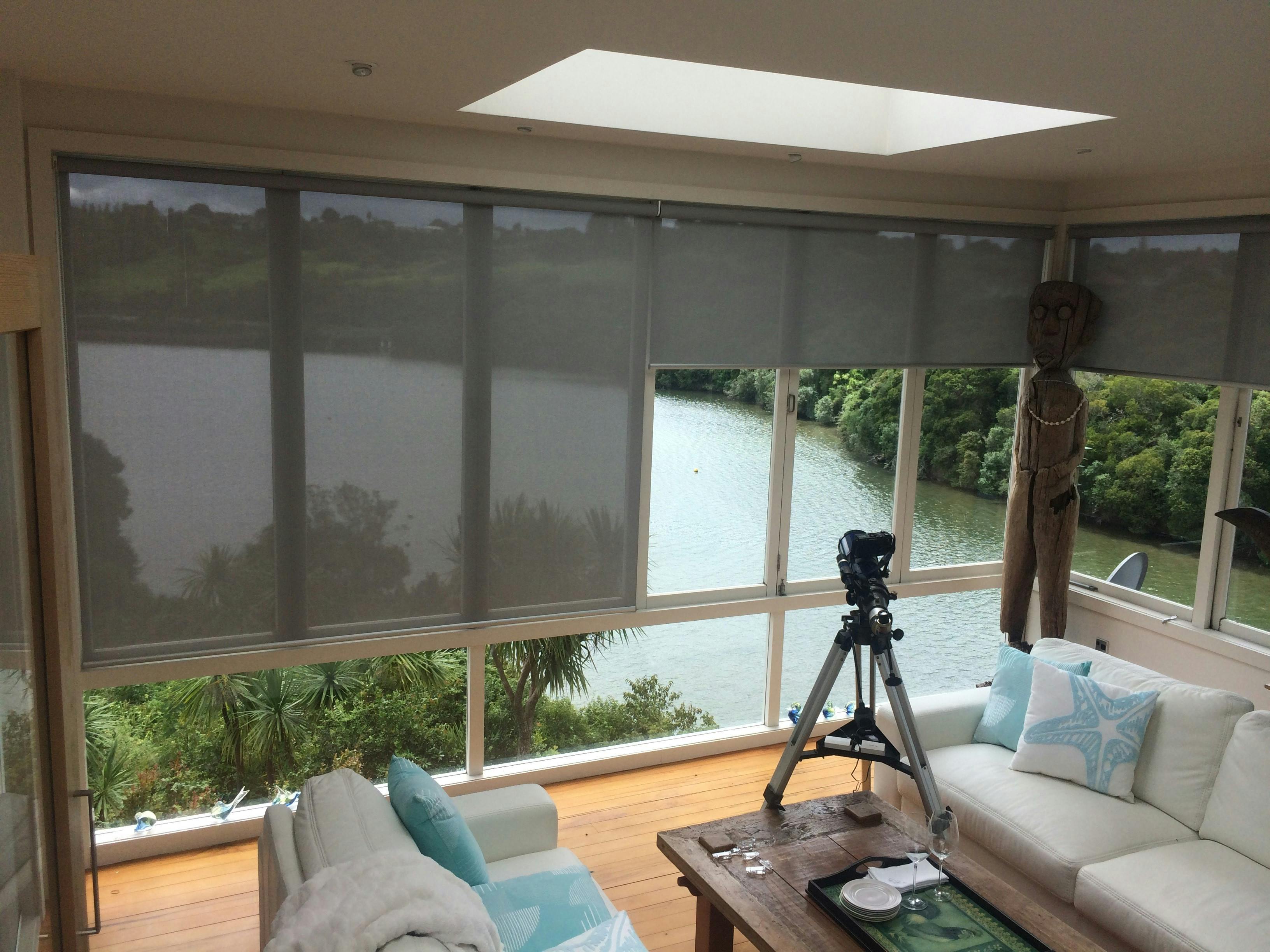 Here are a couple of examples of rooms with a view that have expansive glass and expansive views. During the day, sun blinds provide the benefits of in-home privacy, furniture protection from uv rays, and heat control in the room.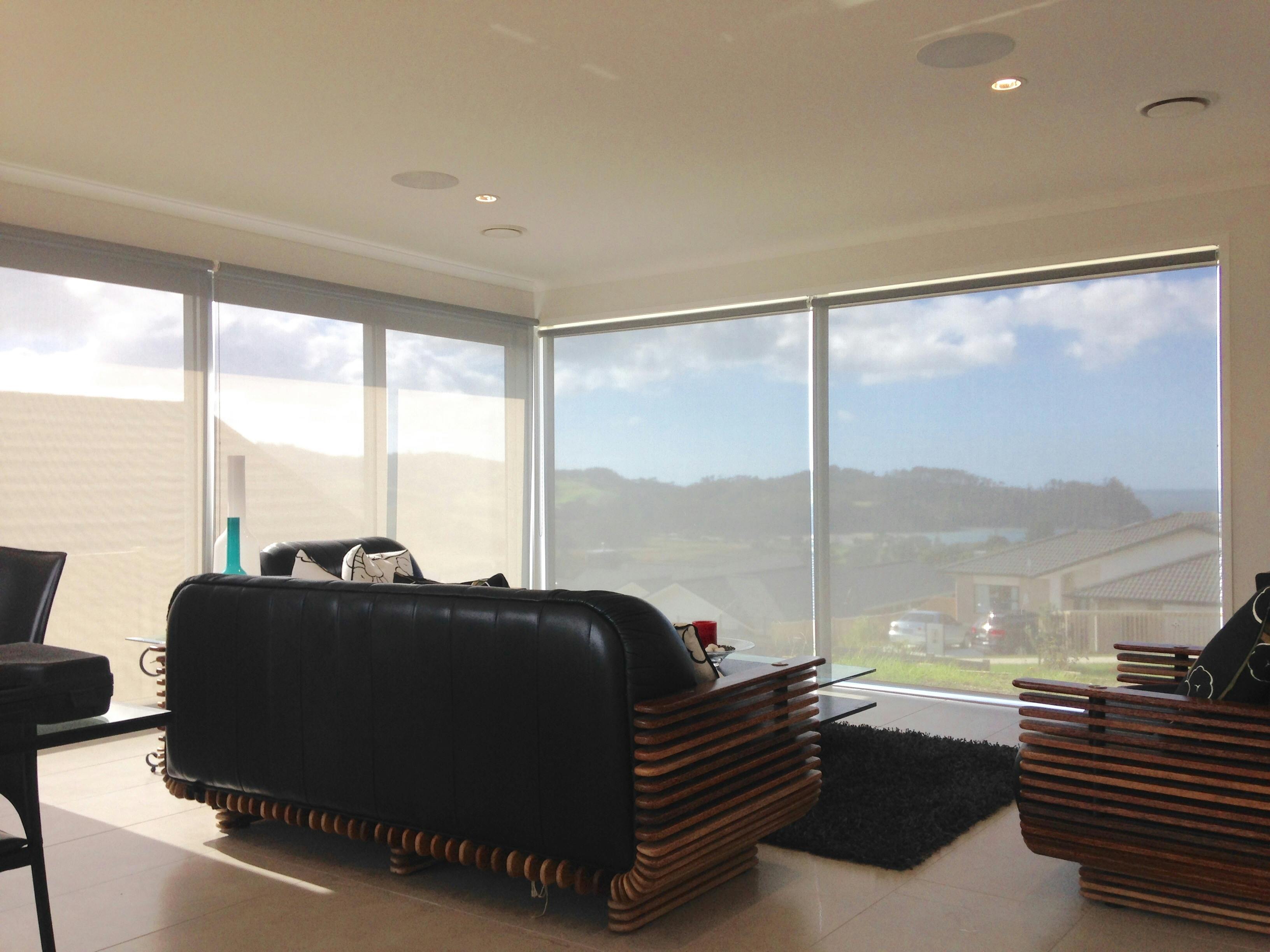 Both of these installs use the colour 'liquorice' in a sunscreen roller blind. Fantastic that you still get to see the view, but eliminate the direct low winter sun glare!