Not all windows are equal, therefore blinds that suits one window may not be what you want throughout your entire house. Things like sun loading, street aspect, humidity, and privacy requirements all play a part and most often are variable from room to room.  Bedrooms, lounges and bathrooms, for example, are all rooms with different requirements.  Gone are the days where all windows have to have the same treatment, now you can mix and match blinds to suit your needs.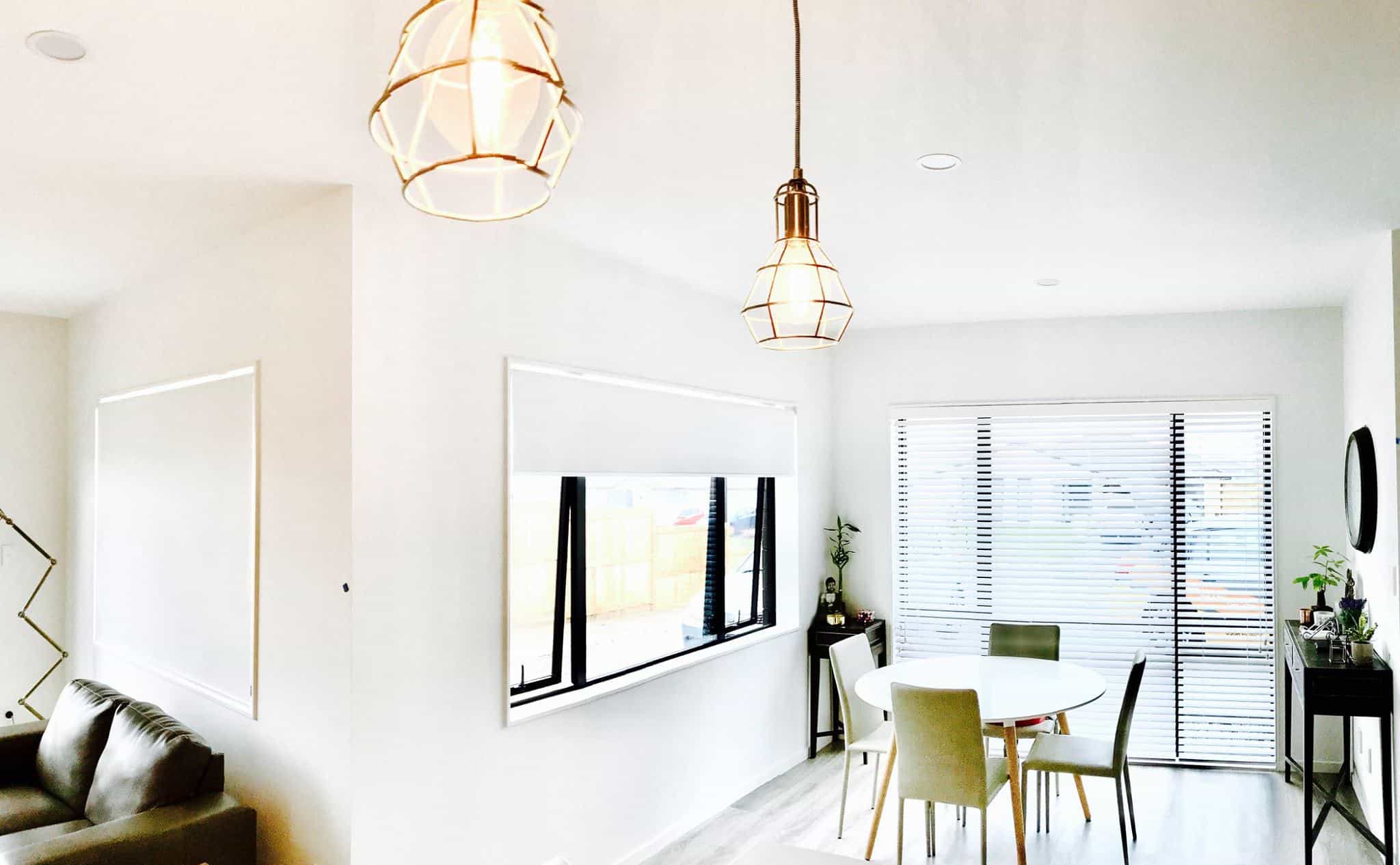 We have done a number of installations with different combinations of blinds, not only using a combination of real wood and faux wood venetians for use in dry or wet areas throughout the house, but also roller blinds and venetian blinds as per the images below.  The continuity of the colour white is what links all these blinds together, and each blind provides a different lighting effect and level of privacy into this room.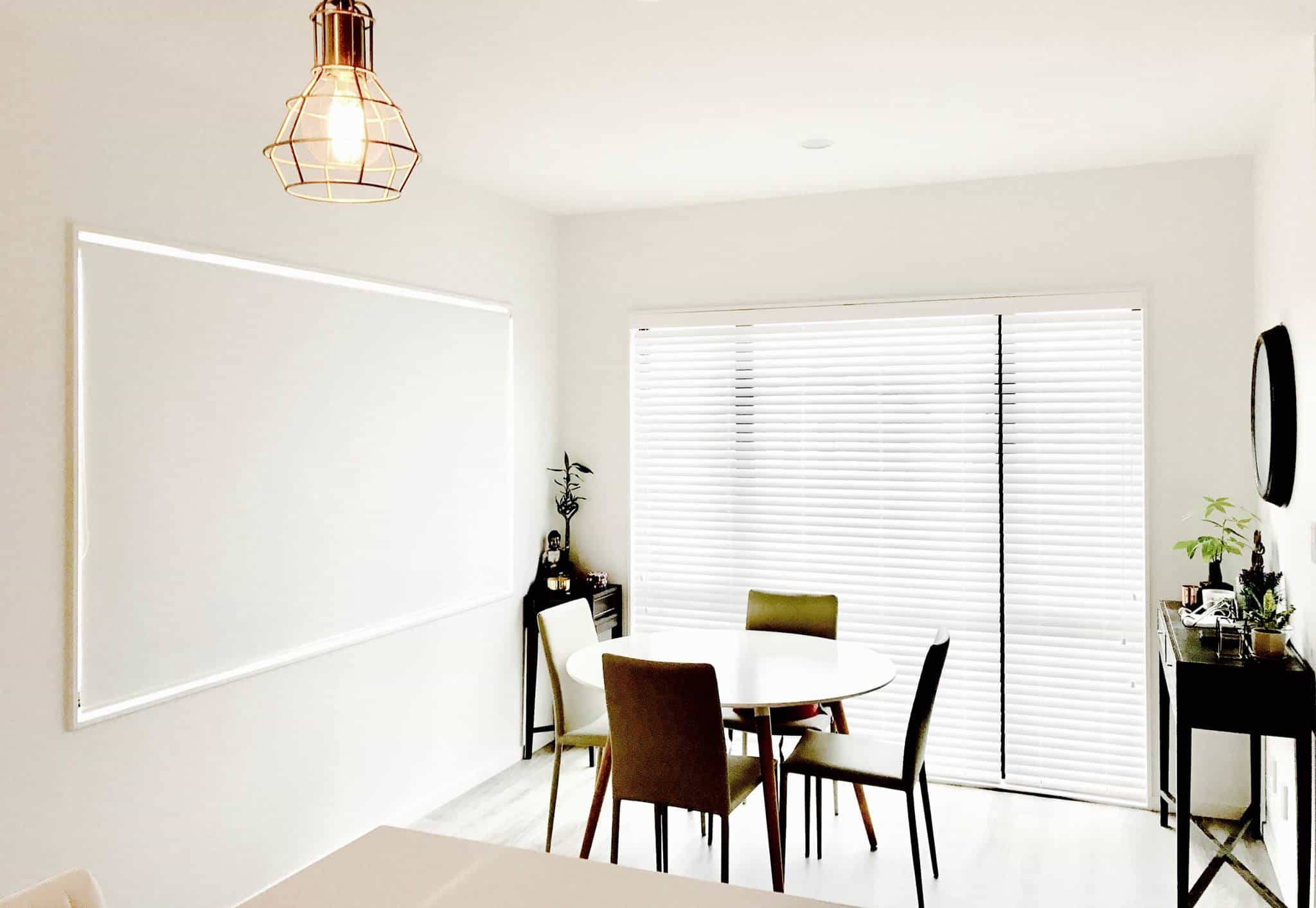 The ice blockout roller blinds provide night time privacy from neighbours and a complete sun shield into this dining room, whereas the white wood venetians allow filtered directional light on the sunny street side, allowing them to always be down, therefore providing privacy yet allowing the room to be flush with light.
Our expert consultants have done a number of these mix and match projects and would be happy to assist you with this process.