As well as a great screen to watch your weekend sport or favourite movie on, a comfy couch and some snacks … every media room needs to have the ability to block out annoying screen glare. So as most kiwi homes have an abundance of windows, media room window blinds are ones that require specific attention.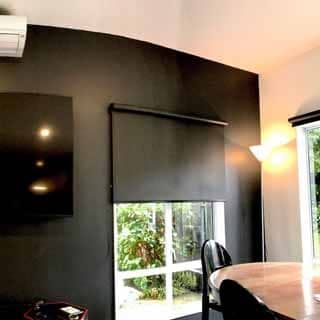 "Windows are a double bugaboo," writes John Riha of DIY Network. "They're hard surfaces that reflect sound-causing audio distortion, and they admit light that can produce reflections on your viewing surface."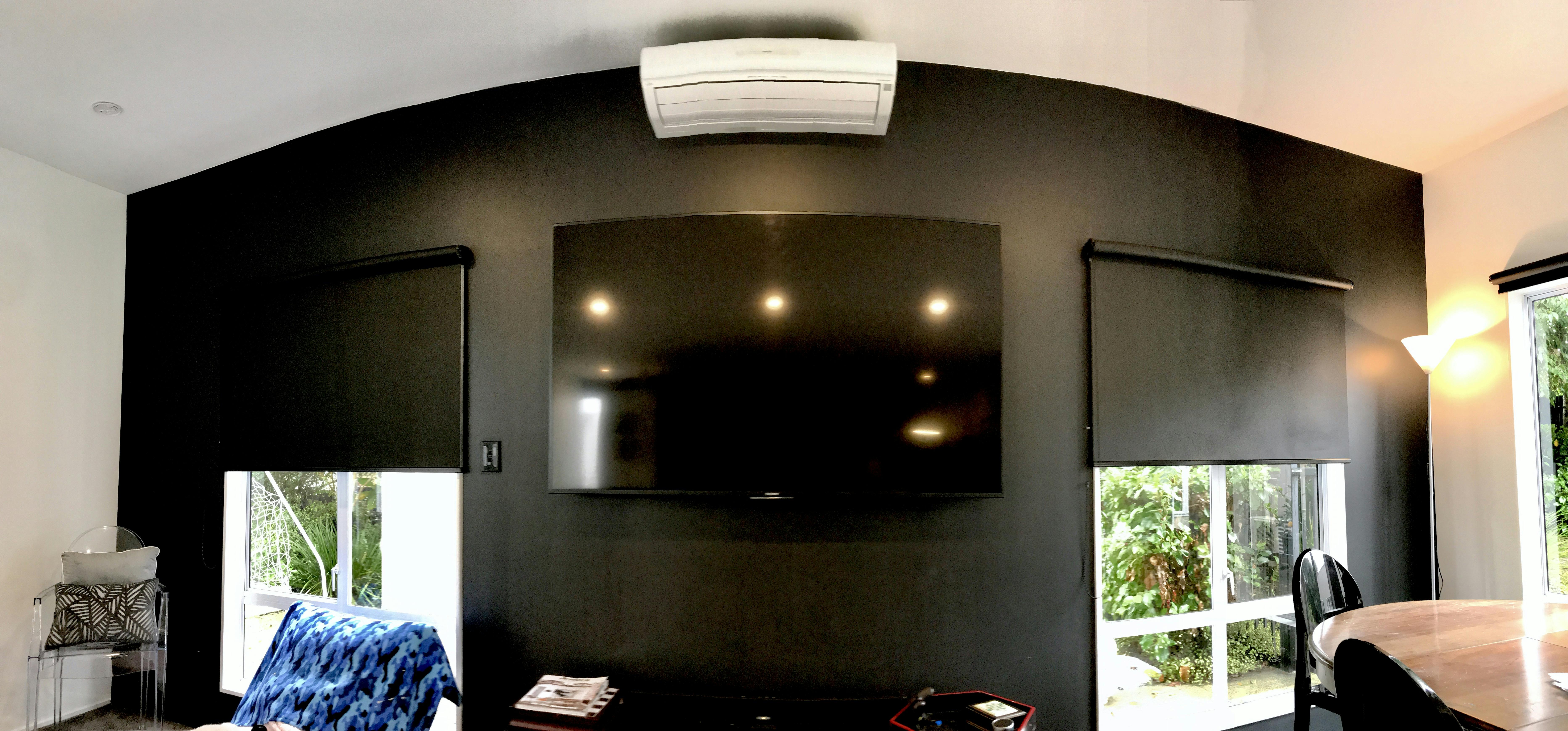 So the solution? Mr blinds made to measure blackout roller blinds.  These fabrics have been engineered to block outside light entering a room and are mould and fade resistant.  Alternatively, our foam-backed thermal roller blinds will help keep your home just that little bit warmer.
If you want your room to be really dark – try an outside fit black-out blind for your window.  If you want to darken a room as much as possible, consider an outside fit with the blind being back rolled so that it fits snug against your window frame as per these images.  Otherwise, with an inside fit, there will be some light gaps on the left and right side of the blind