Are you looking for bathroom blind ideas? A bathroom is a unique room in the house.  It is one where privacy is paramount, natural light is required and the heat and humidity surpass any day in the tropics!  It is therefore important to factor all these requirements in when choosing your moisture resistant bathroom blinds.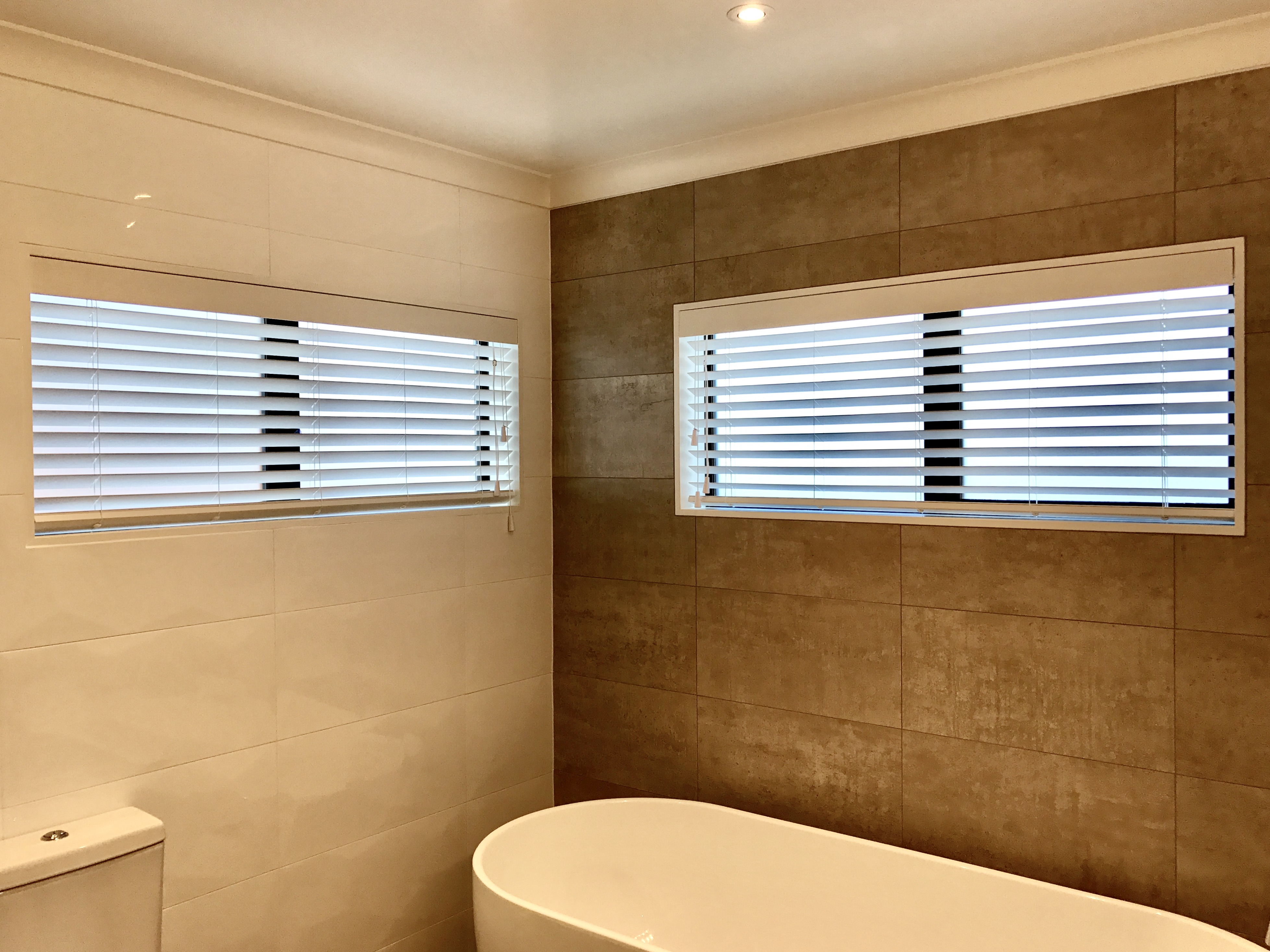 choosing the best blinds for bathrooms
A bathroom is wet and humid even with extractor fans, regular ventilation and opening your windows, so this has to be the primary consideration when choosing the best blinds for bathroom windows. Although both fabric roller blinds and wooden blinds might appeal to you, they both come with inherent problems if placed in this environment.  Wooden bathroom blinds – as attractive as they are will, not withstand these conditions as the wood will let moisture in and eventually they will swell and warp.  Because nearly all bathrooms experience mould and mildew, bathroom roller blinds and bathroom vertical blinds will eventually get some form of mould on them (even with our mould retardant fabrics) and this will result in periodic cleaning.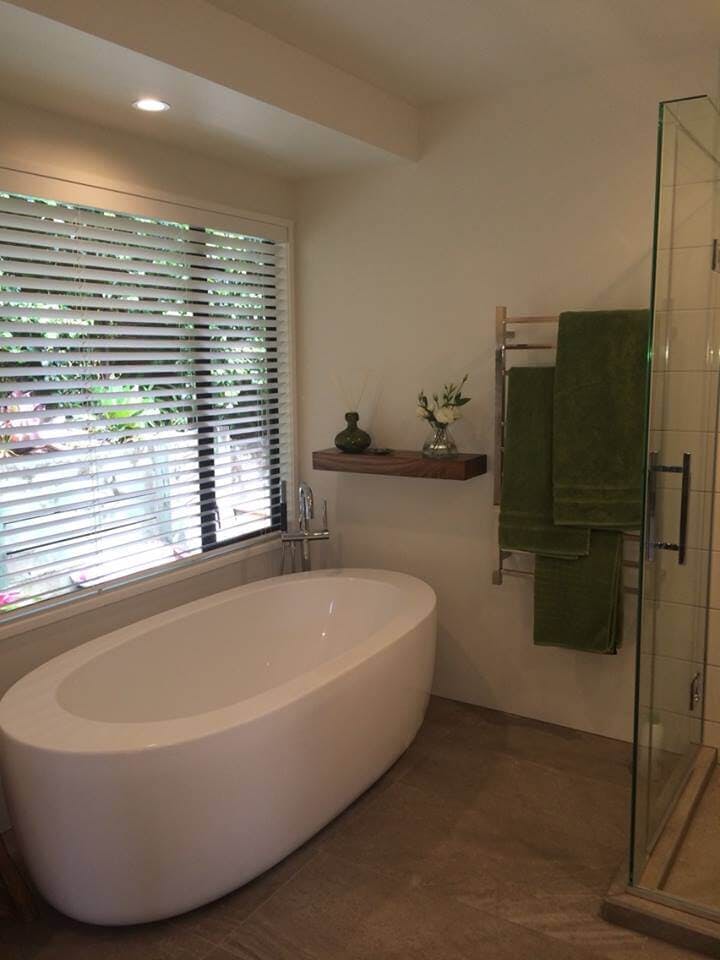 the best bathroom blinds in New Zealand
So with all that said our recommendation for the best blinds for bathrooms would be mr blinds faux wood venetians. Being a synthetic wood they will not absorb moisture, and will not warp. These modern bathroom blinds allow total privacy with the adjustable angle of the blades, and complete light control from either totally closed or directional light.
Lastly our made to measure venetians are a stylish addition to any bathroom with a wide 50mm slat size, flat facia board and heavy bottom rail. They look clean fresh and are oh so functional in this humid environment.
Order your designer bathroom blinds online or have a consultant come to measure your window.