how you can make your home better with these window treatments
Unfortunately, many people don't know about all of the incredible window shade solutions they can choose. Standard window blinds are already wonderfully helpful; why not get specialised ones to make your home even better? 5 advantages of window blinds
You could choose:
Blackout. This kind of blind uses a specific type of fabric to block out sunlight completely, hence the name 'blackout.' Most kinds of window coverings still let some light in, due to being designed that way or due to using thin fabric, but these kinds block it out completely. 
This has heaps of awesome benefits. Of course, you'll be able to enjoy total privacy and no sunlight, but did you know that this can also help to insulate your home? Ways blackout blinds can benefit you You'll be able to enjoy a nice, cooler home during the hotter months. 
Sunscreen. Unlike the blackout type, sunscreen blinds still allow sunlight to go into your home, but they have a key specialty; they filter out harmful ultraviolet rays from the sun. While a healthy amount of natural sunlight is good, too much can harm your skin's health and even hurt your furnishings, so controlling how much UV light your home is exposed to is important. 
The sunscreen variety allows you to enjoy warm, comforting sunlight while knowing that you are safe.
Motorised. Do you want to make your home even fancier and more convenient? If so, go for the incredible motorised variety! Although controlling your window shades isn't difficult, it can still be annoying to have to get up to alter them whenever you want to change them. With marvellous motorised blinds, you can control your window treatment from across the room with a convenient remote. 
Thermal. The thermal variety is even better at insulating your home than the blackout variety is, and may be the perfect choice for you if you care about your home's heating and cooling costs. This window treatment solution is designed to make your home more comfortable and more visually appealing because the fabric used is pleasing to the eye and very practical. 
So, if you want to further insulate your home but you don't want to select our blackout option, this is the way to go. 
Dual Roller. Are you having trouble selecting from the above-listed window treatments? Each one has special properties that'll make your house better, so choosing just one for each window can be a frustrating choice. 
Never fear, you might not have to select just one! You can choose two if you use dual roller blinds. This kind of blind is essentially two in one. Many customers go for the great blackout-sunscreen combo so they can enjoy - or block out - sunlight whenever they want. 
Venetian. Or would you like something other than a roller blind? If so, a Venetian blind is also a great choice. These high-quality products add a visually pleasing touch of class to any room that they are put in.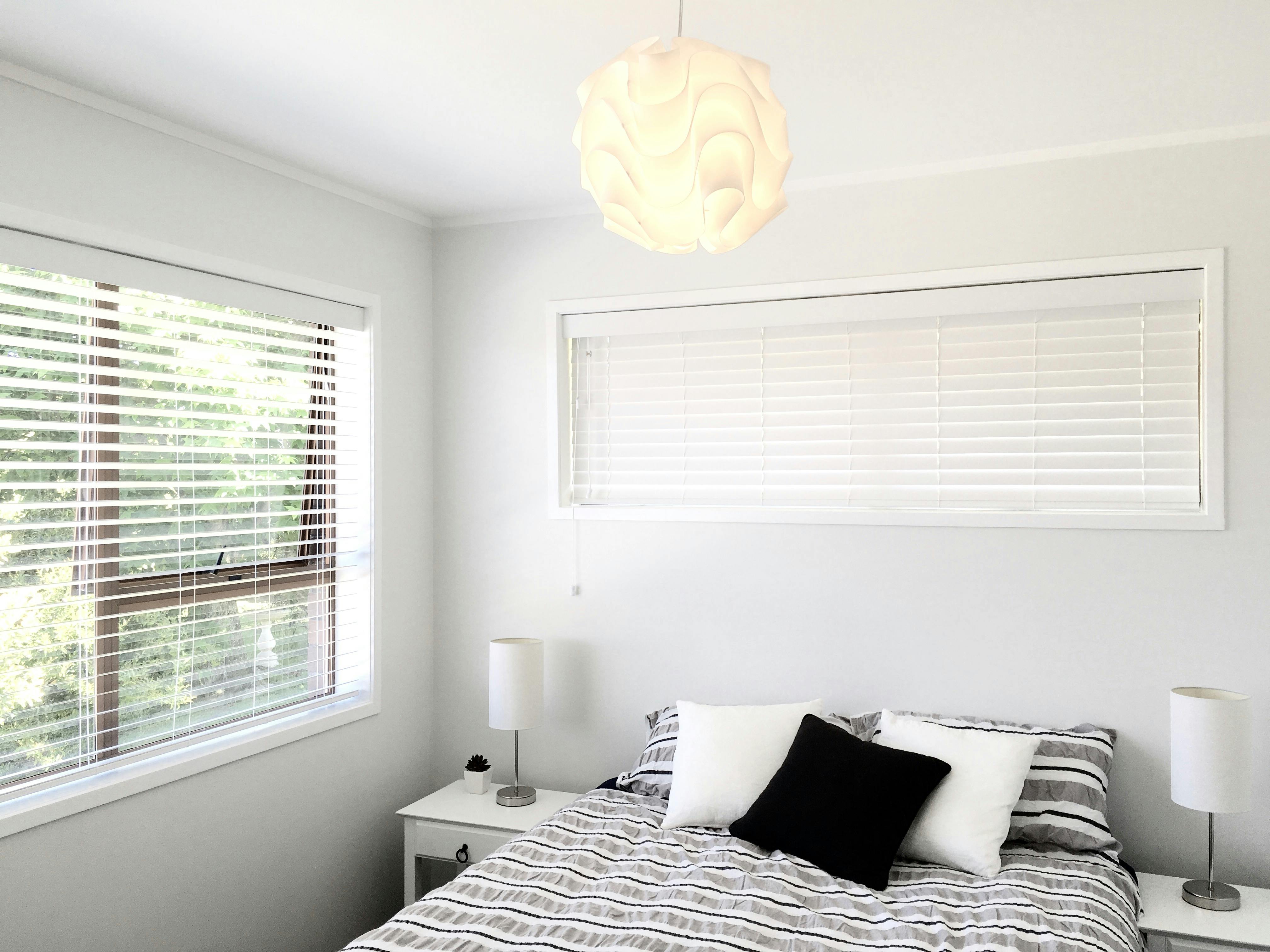 what to consider as you shop
Remember these key takeaways:
A specialised kind of blind can offer you innovative advantages that keep your home cosy and safer. 
If you are having trouble choosing, remember that a dual roller blind is essentially two choices in one. 
Or, if you don't want a roller blind, consider your other options like a lovely Venetian blind. 
where you can go to treat yourself to all of these wonderful solutions
Yes, something as straightforward as a well-designed set of blinds can transform a room in so many ways. Do you want to make your home easier to insulate and more comfortable during summer or winter? Or do you want to simply make your space look more beautiful? Whatever your desires are, visit us at Mr Blinds to find the perfect window treatment for you. 
Our large range of products and material options allows you to select a set that is perfectly matched to what you want. For more information, please call 09 274 9313 or visit our showroom.
Make your cosy home even better with us at Mr Blinds.