Blinds and offices go hand in hand, but once you start to search for your own products for your office, you'll notice something immediately; there are so many items to select from! How do you know which choice is ideal for your office? 
When you choose your own, you'll need to think of the material, style, special qualities, colour and price - that's a lot to consider! Your decision may seem difficult at first, but if you break down your options and think about key points, your choice will be much easier. 
Keep reading to learn:
Why every office manager needs these products for their office space.
What to think about as you shop for your own products. 
Where to go for excellent, high-quality options and top-tier customer service in New Zealand.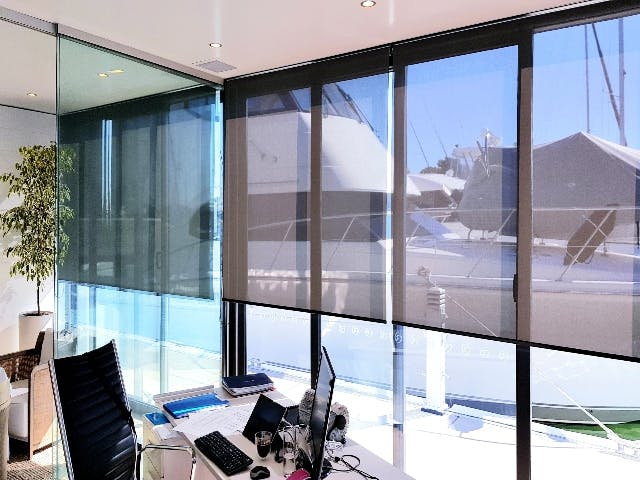 why choose blinds for your office?
At first, you might be wondering why you should choose these specific window treatments for your office. Why not curtains? Or none at all?
You should know that these excellent products can offer you the following incredible benefits:
Easy Maintenance. It doesn't matter if you choose roller, Venetian or vertical - each one of these options is easy to clean and maintain. Most models only require a simple dusting or wiping to clean.
Easy Operation. Anyone can figure out how to use these products, and using them only takes a few seconds.
Great Privacy. Most offices value their privacy, and blinds give you a wonderful amount of privacy whenever you use them. 
Various Appearance Choices. You can choose a style, colour and material that fits the aesthetics of your office and company.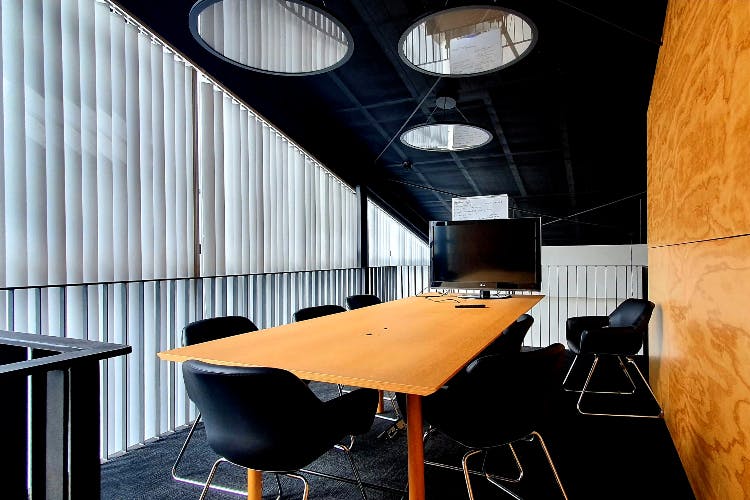 tips to help you choose your perfect products
These window treatments are fantastic, but certain types may be better for your office than others. You should think about the following things as you shop for your office:
Price. Of course, every smart businessperson knows that you should always pay close attention to how much you spend. So, you most likely have a set budget that you're working with. Please make sure your budget allows you to purchase enough high-quality blinds for all of your office's windows. 
Always check the product's price before you make your final decision. Remember that higher-quality items will cost a bit more than subpar items but will also last much longer. You won't have to worry about buying replacements anytime soon if you purchase fantastic products. 
Furthermore, also factor in other fees that could apply. For example, you may have to pay for shipping or for an in-person measuring and installation consultation. 
Appearance. Your office should be neat and clean to represent your company well. Try to choose wonderful blinds that look great. Most businesses want to have a modern, stylish look. If this is what you're going for, black, grey, white or beige products are a safe option. 
If your company has signature colours, you can even choose an option that matches them. 
Privacy. Certain types of products are better for privacy. If privacy is a major concern of yours, you may want to choose the Venetian variety, which can let in light while obscuring your office with its horizontal slats. 
On the other hand, the roller variety is great for fully letting in light or giving you complete privacy. Offices that are multiple stories above ground level may not have to worry about privacy like an office that is on the first floor of a building. 
Lighting. Anyone who regularly works with computers knows that screen glare can be a nightmare. However, a healthy amount of light is important to help you see. What do you do?
In this case, consider sunscreen blinds. These innovative products filter out sunlight while also giving you excellent privacy. They're also healthier for your skin because they block harmful UV rays. 
The sunscreen variety is perfect for offices that frequently use computers or any other device that uses a screen. Screen glare frustrates employees and makes it harder to concentrate, so most appreciate reduced glare. 
Special Functions. Besides being available in the roller, Venetian and vertical varieties, there are also plenty of other specialised types of products that may be perfect for your office. These unique qualities can make your office seem more modern and more convenient. 
Among these choices are blackout, thermal, sunscreen, dual roller, light-filtering and motorised blinds. We recommend speaking with the seller themselves to learn more about how these products can help you. 
where to find your ideal window treatments in New Zealand
If you want to make your office, commercial space or residential property better, speak to us at Mr Blinds! We happily provide New Zealanders with incredible products and exceptional customer service. 
We invite you to check out our site to view what we have to offer and what we've done before. You may be surprised at how much a window treatment can do for any kind of room. 
Please call us at 09 274 9313 or email us at sales@mrblinds.co.nz if you'd like to learn more! 
Work with mr blinds to truly improve your commercial or residential space.