what to do before buying blinds for your office
Purchasing blinds isn't as simple as going to the store and selecting the first thing you see. There are a handful of things that you should always pay attention to if you want to make the right choice. Blinds experts in Auckland will tell you that everything from the size of the blinds to the style of the blinds matters. 
Before you make your purchase, consider the following steps:
Decide What Kind Of Blinds You Want. Blinds come in many styles and looks. What type do you want? The three main styles you'll encounter are the ever-popular roller blinds, the classically beautiful Venetian blinds and the very modern vertical blinds. 
Each of these styles has its benefits, and you may prefer one over the others. So, please have a look at your options and try to imagine them in your office. 
Consider Specialised Blinds. There are certain types of roller blinds that offer special properties. Blinds experts in Auckland may recommend certain types of blinds if you desire certain effects. For example, if you want total privacy in your space, you may want blackout blinds. These inventive blinds can offer you excellent privacy and light control. 
Or, if you want something convenient and impressive, think about motorised blinds. These specialised blinds are controlled with a remote and can make your office feel more high-tech.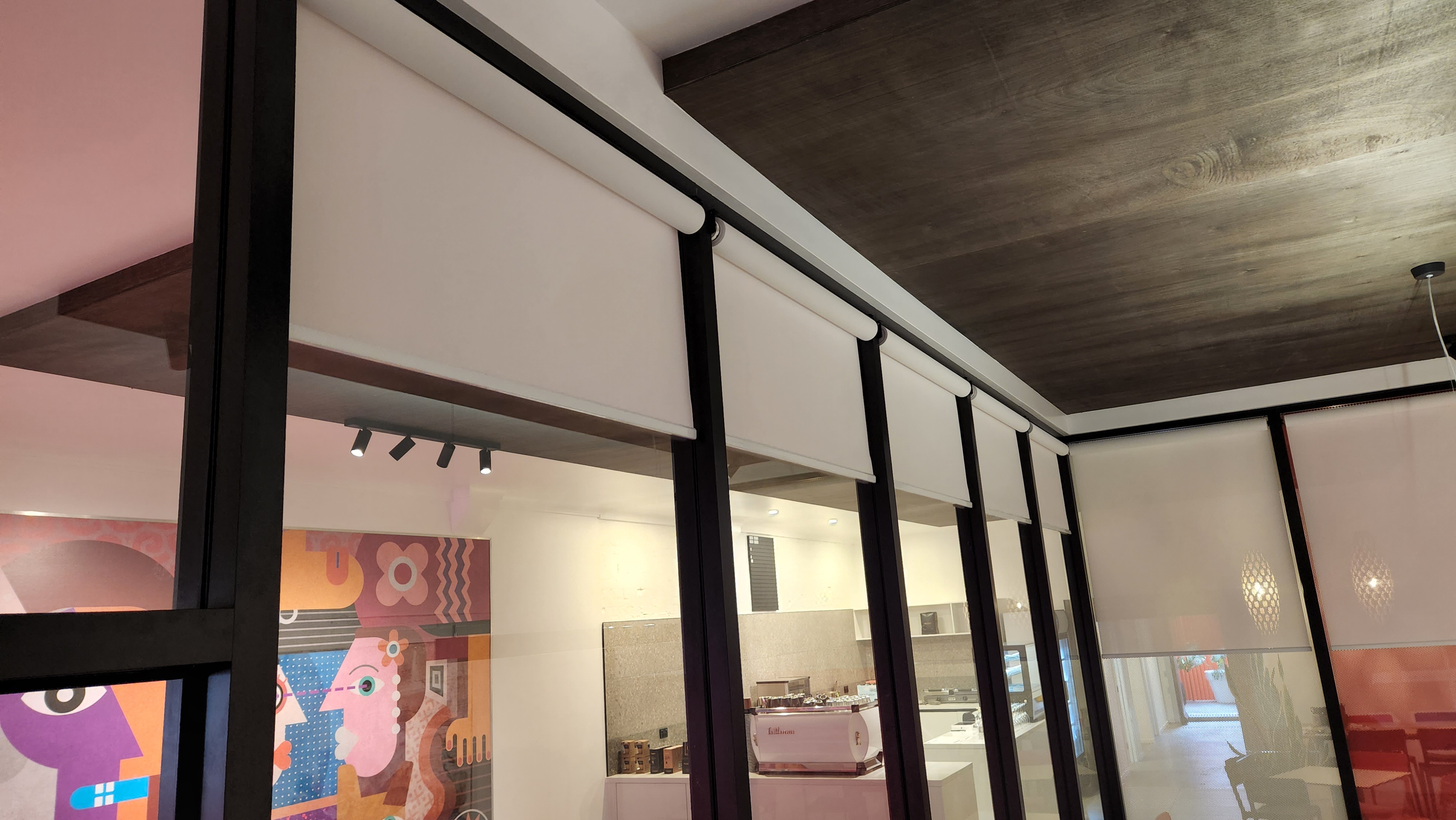 Create A Budget. Every smart business person knows that keeping an eye on your spending is key. Once you know about how much a set of blinds will cost, think about what you need and create a good budget.
Blinds experts in Auckland will tell you to remember to never sacrifice quality for price. High-quality blinds may cost a bit more than the cheapest option, but they'll last a lot longer and be far more useful. 
Think About Aesthetics. Of course, appearances are also very important. Does your office have a certain colour scheme that you follow? Choosing the right colours and materials can make your office feel like it makes sense and make the space more comfortable and high-class. 
Many blinds come in several colour and material options. If you're interested in a certain kind, see what colours you can get it in. 
Know How Many Blinds You Will Need. If you're purchasing blinds for an office, chances are you'll need multiple sets of blinds to fit all of your windows. Please make sure to know how many sets of blinds you'll need for your office.
Take Measurements, Or Have A Professional Measure For You. Blinds experts in Auckland know that getting the exact measurements for your windows is vital. You need to get the right-sized blinds for your windows.
If you measure improperly, then your blinds may be the wrong size, and you could face problems. Blinds that are too big will be awkward on your windows, and blinds that are too small won't have their desired effect. 
You can measure your windows yourself. Or, you can have a trained professional measure them for you. Remember to always measure twice or more to ensure you have the right measurement.
Have Them Installed, Or Have A Professional Install Them For You. Once you know exactly which blinds you want, you have your measurements correct and you've ordered your blinds in the right size, it's time for them to be installed. Your supplier can give you easy-to-follow installation instructions, or you can have your blinds installed by a professional.
Hiring professional blinds experts in Auckland to install your blinds may be the best choice for you if you want the best results possible. 
Enjoy Your New Blinds. Finally, your last step is to enjoy your blinds. Make sure you know how to correctly use and maintain your blinds so you can help them last for many years. 
where to purchase your wonderful new office blinds
Does your office need new blinds? Come to mr blinds for some of the best blinds in New Zealand. We have a very large selection of blinds and are sure that you'll find something perfect for your office.
If you have any questions at all, or if you'd like some assistance, please call us at 0508 BLINDS or 09 274 9313