We are overjoyed to share the news that we've achieved finalist positions in not just one, but two distinguished categories in the esteemed 2degrees Auckland Chamber of Commerce Business Awards.
The 2degrees Auckland Business Awards, which has been a cornerstone of Auckland's business community for over 25 years, celebrates innovation and creativity across various sectors. This event unites businesses of all sizes and industries to showcase their talent, products and services, strategic thinking, marketing and customer service..
The awards provide an opportunity for businesses like mr blinds, to gain recognition and celebrate achievements, while connecting with other business leaders and building valuable relationships within the business community.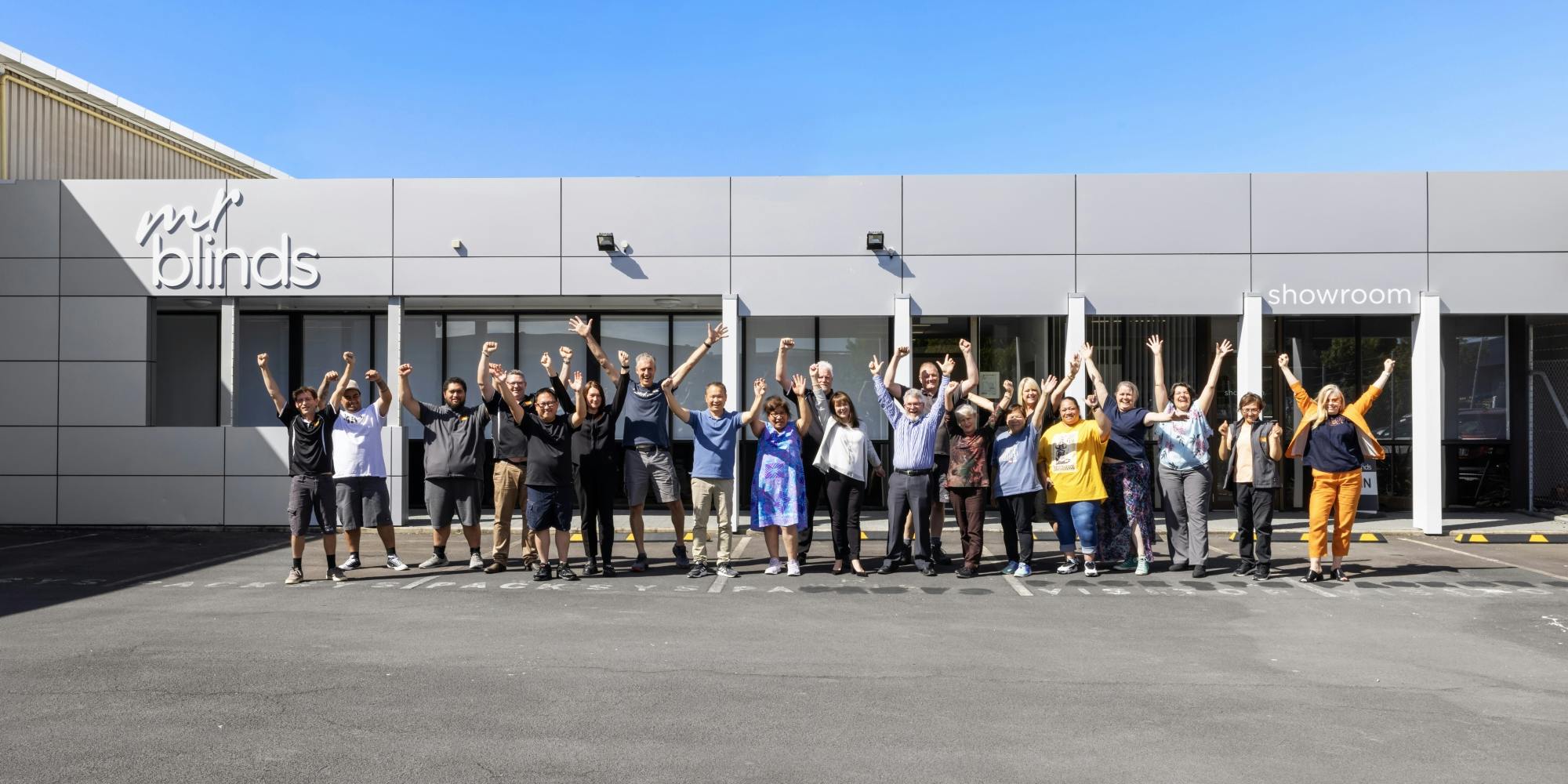 Our presence as finalists (central region) in two prominent categories is a real testament to the management and staff at mr blinds. We are proud to be recognised in the following categories:
1. excellence in customer service delivery
Excellence in Customer Service Delivery category is a prestigious category in the 2degrees Auckland Business Awards. This category honours businesses that have achieved success by providing excellent and sustained customer service.  It shows that we're serious about taking care of our customers.
Being named a finalist for this award is a testament to a mr blinds dedication to customer satisfaction and its commitment to providing high-quality service to its customers. It acknowledges the hard work and effort put in by a mr blinds to build a loyal customer base by consistently delivering excellent service experiences. Overall, this category celebrates businesses that go above and beyond to meet and exceed their customer's expectations, showcasing the importance of customer-centricity and service delivery in achieving long-term business success.
2. excellence in strategy and planning
The excellence in Strategy and Planning category of the 2degrees Auckland Business Awards honours businesses that have demonstrated exceptional ability in developing and implementing a long-term strategy or plan.
This category acknowledges that mr blinds prioritises effective planning and execution in achieving sustainable growth and success in business. By setting measurable goals and targets and developing a strategic plan, mr blinds stays focused on our objectives and we make informed decisions that lead to our overall long-term success.
acknowledging our efforts
These nominations highlight our strengths in customer service and strategic thinking, and that's pretty wonderful. It's nice to know that experts in the field are noticing our efforts. This encourages us to keep aiming higher, keep finding ways to improve, and keep delivering our best in the business arena.
Thank you to 2degrees, Auckland Business Chamber, the judges and Barfoot & Thompson for sponsoring the Customer Service award. Also a huge congratulations to all the finalists in all categories.