quick tips on how to choose your new blinds
Before we get into aesthetics, we'll quickly cover what you should think about before you choose your new Auckland blinds:
Function. Some blinds are specifically designed for certain situations. For example, blackout blinds completely block out light and can help you sleep better at night. On the other hand, sunscreen blinds still let in light, but they filter out UV rays and offer excellent daytime privacy. Think about why you need blinds and if you're interested in any special properties.
Type. The three main types of blinds you'll be looking at are roller blinds, Venetian blinds and vertical blinds. What kind do you like the most?
Price. What's your budget? Think about how many sets of blinds you want and how much you can spend. Don't forget to factor in shipping or installation fees.
what you can do to make your home look luxurious with new blinds
Now we can start talking about how beautiful new blinds can be! You can do many things with blinds to make your home more beautiful and more welcoming.
This doesn't just apply to residential homes, either. You can also make your office or commercial space more comfortable for your employees, team members and wonderful guests. 
Think about the following when you're trying to make your Auckland property more beautiful with blinds:
Choose The Right Colour. Installing new blinds is an easy way to make any space more colourful and textured. All you have to do is install them, and suddenly your space has so much more colour. 
Plus, they're functional! So this isn't a purely decorative choice. 
You'll have plenty of colours and shades to choose from, so take a moment to think about the rest of the decor in your space and your personal preferences. What types of colours do you like? What colours would go best with your current decor? Are you following a colour scheme in your home?
Choosing a colour can be difficult, especially since you have so many choices. Remember that hues like black, white, beige and grey are great choices because these colours go well with basically everything. 
Choose A Type That Fits Your Style. What kind of atmosphere does your Auckland space have? Try to choose blinds that fit your room's style. 
For example, roller blinds have a minimalistic modern feeling to them. They're great for homes or offices that enjoy clean designs, solid colours and functionality. 
Venetian blinds, on the other hand, feel traditional and classic. They can be made of wood, and they're ideal for cosy, welcoming spaces. 
Finally, vertical blinds have a contemporary feeling that's very good for interior design. Their design is clean and unique, and they're easy to use. 
Regardless of what type of blind you choose, there's one thing that's certainly not very stylish - dusty, dirty blinds! Be sure you clean your blinds regularly to keep them from getting too dusty. You'll be happy to know that blinds are extremely easy to maintain; just give them a good dusting or wiping every now and then. If they get something spilled on them, clean them as soon as possible to avoid stains and marks. 
Consider Your Natural Light. Colours and styles are beautiful, but lovely natural light can do so much for any space. Do you love natural sunlight in your home? Keep things bright and happy during the day with blinds that are easy to use and offer plenty of natural daylight. 
If you want to keep your space full of sunlight, consider light-filtering or sunscreen blinds. Both of these blinds will keep your Auckland space lit and bright, but they still offer you the daytime privacy that other blinds do.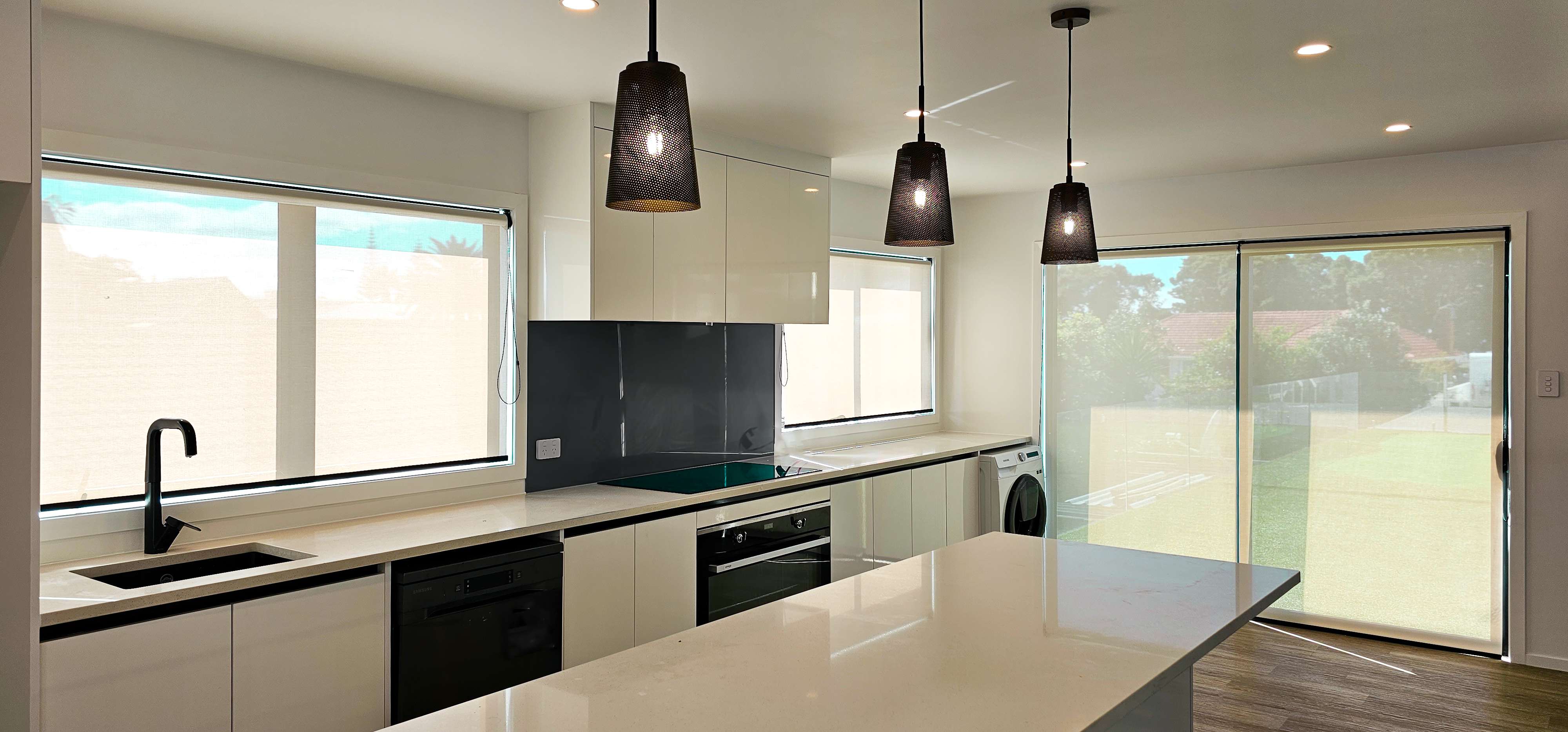 improve any Auckland space with new blinds
Are you ready to enhance your space with high-quality new blinds? Come and see our selection at Mr Blinds, where we provide New Zealand with gorgeous blinds of many different styles and colours.
The process of installing new blinds requires measuring your windows and having the blinds installed correctly. This might sound difficult, but don't worry! We're here to help. Check out our website for helpful info. We're also available to measure and install blinds if you'd like them done professionally. 
Would you like to speak to us? Call us on 0508 BLINDS or 09 274 9313 to get in touch. 
Mr Blinds: Making Aotearoa more beautiful one window at a time.