Selecting the ideal curtains and blinds for the various rooms in your home can be a complex task. The options available on the market are almost limitless, and each room has its unique requirements. While aesthetics are crucial, functionality also plays a significant role in the decision-making process. 
This article aims to guide you through the myriad of choices, providing actionable insights for selecting the perfect window treatments for each room in your home.
living room: a blend of functionality and aesthetics
For many, the living room is the heart of the home. It's a space for relaxation, entertainment, and quality time with family and friends. Thus, the window treatments you choose should offer flexibility.
curtains
Opt for curtains with rich, luxurious fabrics like linen or weave, which can add an air of sophistication. Since living rooms often feature large windows, the curtains should complement the size of the space.
blinds
Venetian or roller blinds work well in living rooms , offering optimal light control and privacy. You might also consider layering blinds with curtains for added style and insulation.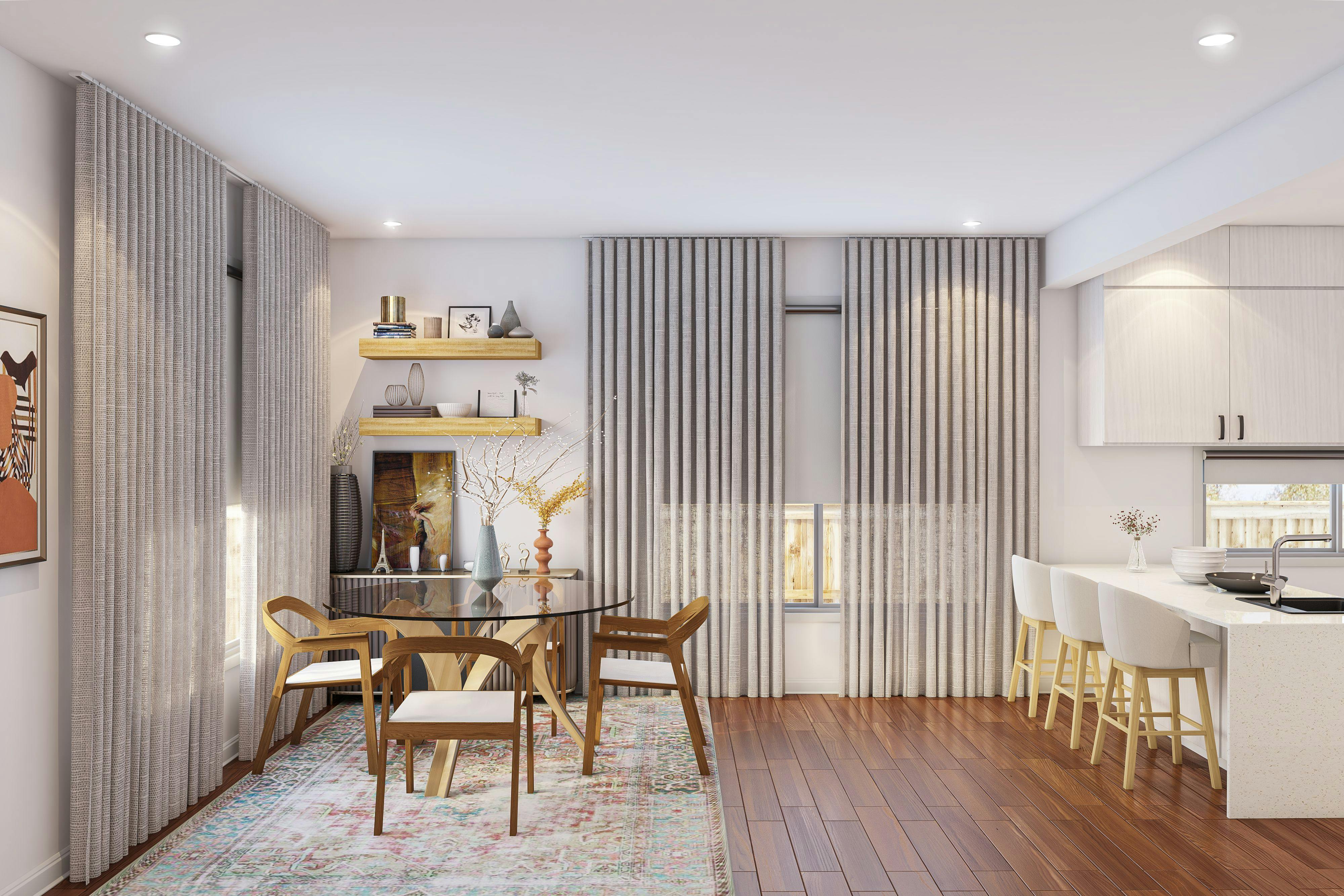 kitchen: practicality is key
In the kitchen, ease of maintenance and durability should be top priorities.
curtains
Choose fabrics that are easy to clean, such as cotton or synthetic blends. Shorter curtain lengths are also more practical in the kitchen to prevent them from brushing against food or water.
blinds
Roller blinds are an excellent option for the kitchen. They are easy to operate and clean while providing effective light control, making them particularly useful in a setting where you're cooking and cleaning.
bedroom: prioritise privacy and comfort
The bedroom is a sanctuary, requiring window treatments that provide the utmost privacy and create a comfortable environment.
curtains
Heavy, dark-coloured curtains are ideal for bedrooms, especially if they have a blackout lining. This setup not only improves the room's insulation but also ensures a dark space conducive to restful sleep.
blinds
Blackout blinds are the go-to choice for bedrooms. They offer excellent light blocking capabilities, ensuring your sleep isn't disturbed by the early morning sun or street lights.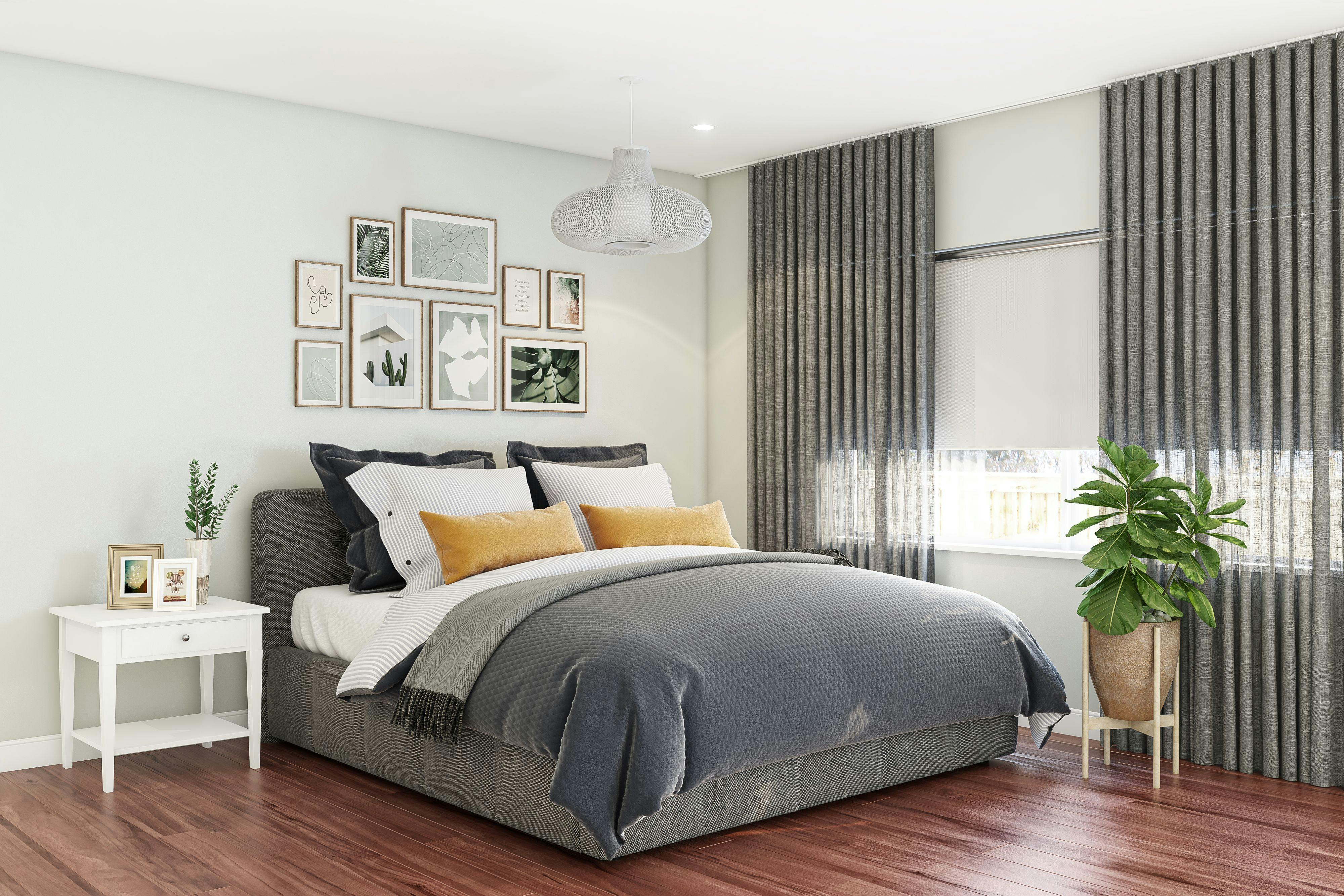 bathroom: focus on moisture resistance
Due to the high humidity in bathrooms, your primary focus should be on moisture-resistant materials.
curtains
Avoid heavy, absorbent materials like wool or silk. Instead, opt for synthetic fabrics that repel water and are less likely to develop mould.
blinds
Vinyl blinds are often recommended for bathrooms. They are water-resistant and easy to clean, offering both durability and style. Alternatively synthetic wood venetians cope well in humid conditions as they do not warp.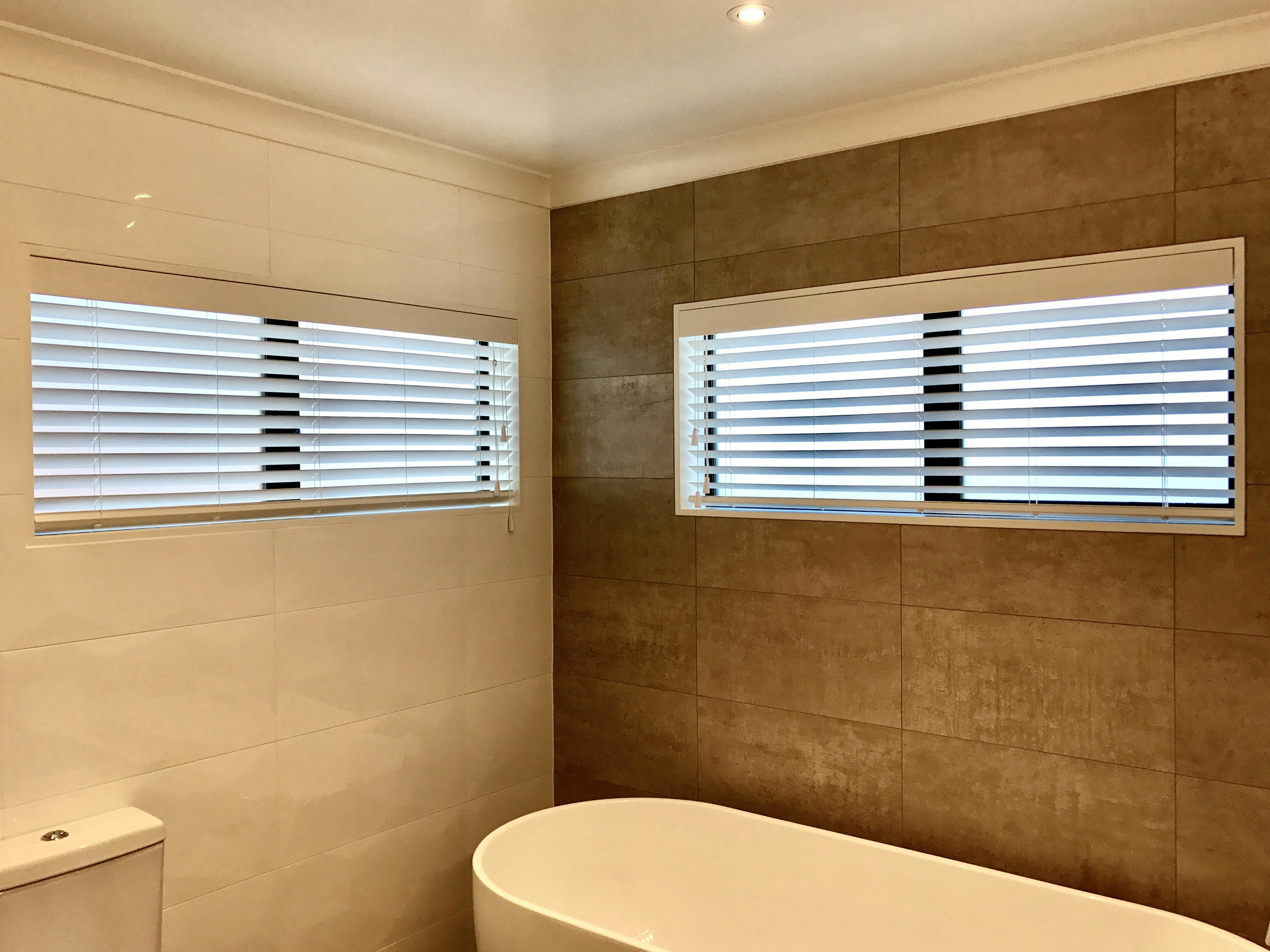 home office: enhance productivity
Your home office should be a space that fosters concentration and productivity.
Curtains
Opt for curtains with a light-filtering quality that cuts glare but still allows some natural light to enter the room, which can improve mood and focus.
blinds
Vertical blinds or light filter roller blinds offer excellent light control and can be adjusted as needed throughout the day to reduce glare on screens.
child's room: safety first
When it comes to a child's room, safety should be the primary concern.
curtains
Opt for lightweight materials and ensure that the curtains are well-secured, reducing the risk of them being pulled down.
blinds
Choose cordless motorised roller blinds or those with a tensioner on the chain to minimise choking hazards. Safety should always come first in children's spaces.
striking a balance between form and function
When picking out the perfect curtains and blinds for the various rooms in your home, the importance of balancing aesthetic appeal with practicality cannot be overstated. Often, homeowners might be swayed by the visual impact of a particular roller blind design without considering the room's functional needs, like regulating light, ensuring privacy, or resisting moisture. Conversely, some might prioritise functional aspects so much that they overlook the aesthetic contributions that curtains and blinds can offer.
Assess the needs of each room to make practical choices. Consider factors like light control, privacy, and material durability. Safety features may also be important in some cases. Taking all these factors into account ensures that your choices not only enhance the visual appeal of your living spaces but also contribute positively to your lifestyle. Therefore, making an informed decision based on both form and function will lead to a more cohesive and comfortable living environment.
your go-to source for window treatment solutions
Looking for expert guidance and a wide selection of quality window treatments, from blackout blinds to vertical blinds? Look no further. At mr blinds, we are a team of seasoned professionals committed to helping you find the perfect curtains and blinds for your home. From the latest trends to classic styles, our extensive inventory ensures you'll find exactly what you're looking for. 
In addition to offering top-notch products, we also provide personalised consultations and installation services in selected regions, ensuring a seamless and satisfying experience from start to finish. Your dream home is just a curtain or blind away.