The blinds you choose to put on your windows can drastically change the atmosphere of a room. They can make it feel cozy, warm or vibrant – the possibilities are almost endless. But how do you choose the right blinds when there are so many choices to consider? Two excellent options are simple but effective roller blinds or classic venetian blinds.
In this article, we'll explain the differences between these two popular types of blinds are. Just read on to discover more.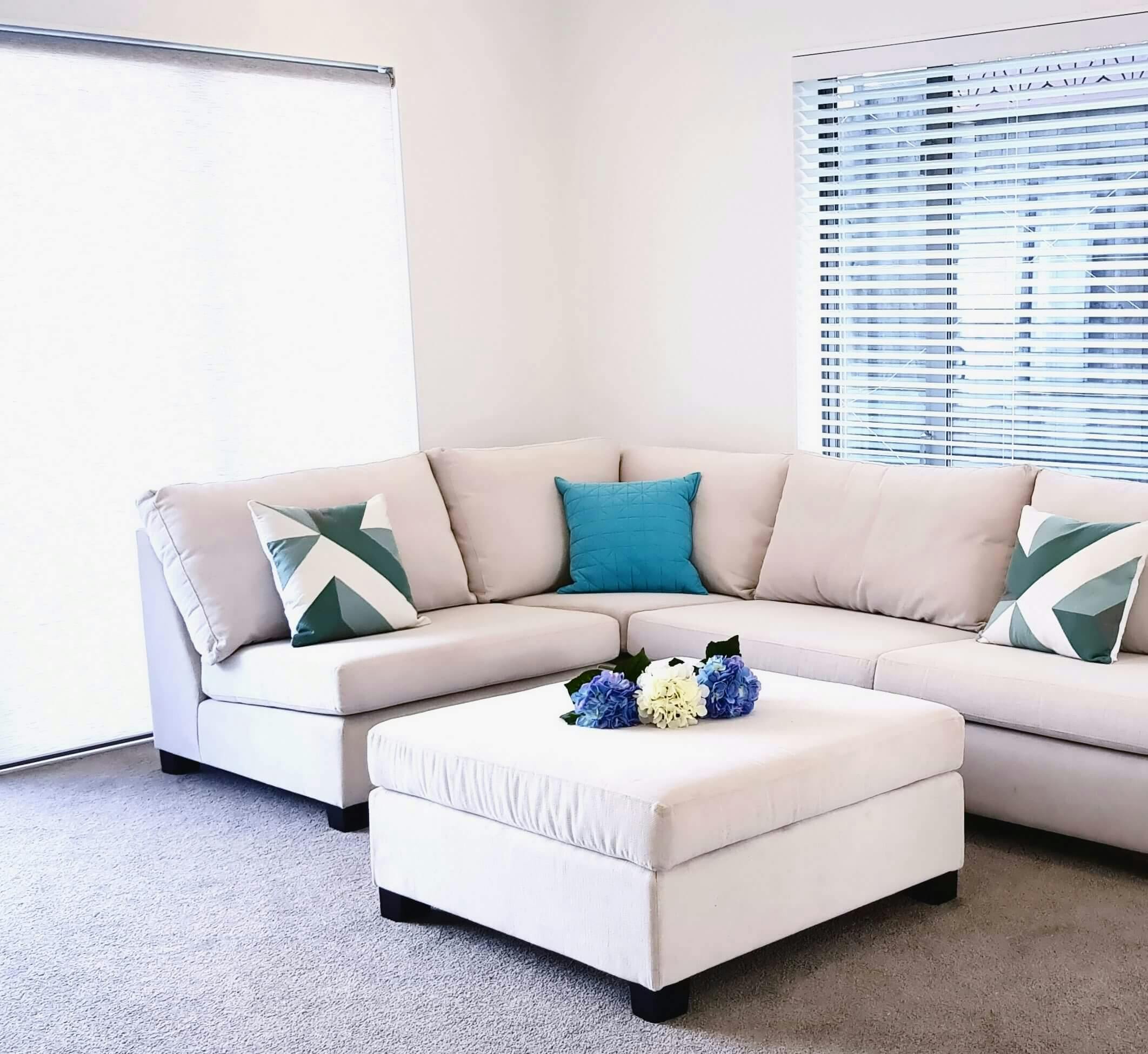 roller blinds
Roller blinds are swaths of fabric hung on a roller, which can be raised and lowered to let in or shut out the light as needed. They can be either chain operated or motorised and their simple structure is convenient and easy to use while giving your room a cozy feel. They come in a wide range of fabric thicknesses, weights and textures as well as opacity. This provides options of diffused light or total light control.  As a result,  roller blinds can easily be an eye-catching delight to add to your room's decor.
venetian blinds
Classic and classy, venetian blinds have been adorning windows for hundreds of years. They consist of a series of slats, often made of plastic, wood, or metal, hung along cords. You can adjust the cords to rotate the slats, controlling how much light is let through them. Venetian blinds are available in many different colours, allowing you to fit this classic fixture into a diverse variety of decor styles and configurations.
materials
Roller blinds are made of cloth in a large range of colours and textures. They are highly functional ranging from screening the sun out of a room to complete thermal backing for enhanced heat retention.  While venetian blinds have a smaller range of materials than roller blinds, they still come in a wide variety of colours. A classic wooden venetian blind can bring a touch of class to your room's atmosphere.
functionality
Roller blinds can only be used to completely block out or completely let in light, whereas venetian blinds can be adjusted. This means that while roller blinds can assure stronger shade, they are all-or-nothing when it comes to the lighting of your room. In contrast, venetian blinds can be adjusted to make the light softer or harder, but light can still slip through in between the slats and may not offer complete shadow. Both are useful, but preference can come down to personal style.
cleaning
Because roller blinds are made of fabric and can be neatly rolled up, cleaning them can be relatively simple. In addition, debris from the air will not collect on the rolled-up section of the fabric, saving you time on dusting. Venetian blinds take slightly longer to clean, as dust can build up on the blinds' slats.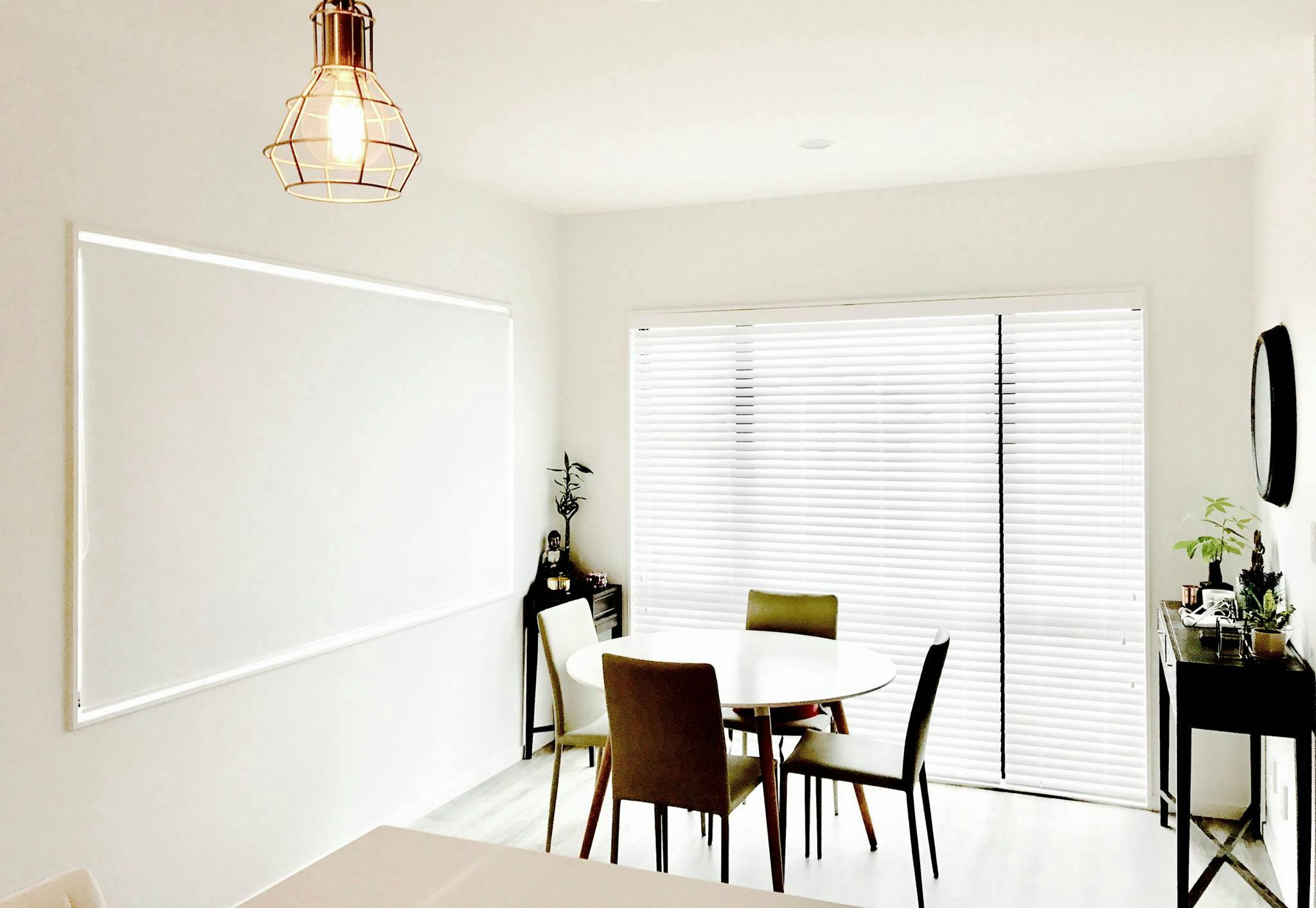 cost
The cost for either style of blinds can vary, depending on the materials and quality of the blinds. Both kinds of blinds are available in large price ranges, from more affordable, economical options to expensive yet high-quality variants.
Here on Mr Blinds, we offer an extensive range of both roller and venetian blinds for every taste and style, so you're sure to find blinds in your budget that satisfy you. Of course, higher-quality blinds will set you back more than lower quality ones, but they will most likely last you for years and will be worth the extra cash.
Both roller blinds and venetian blinds have their charms. But the answer to the question of which is the right choice comes to personal opinion. However, you do not necessarily need to choose only one; you can place roller blinds in one room, and Venetian blinds in the other or even have both in the same room on different windows.
With options for customisation available, it's easy to perfectly fit your new blinds into the style of nearly any room. Choose the variants that suit you and your decor the best here at Mr Blinds. 
If you have any questions or need help finding the perfect blinds for your home, please get in touch with us at 0508 blinds (254637).