what are blackout roller blinds?
Blackout roller blinds are blinds that can completely 'black out' the sunlight coming in through your windows, hence their name. They use a special, tightly-woven fabric to block any light from getting through. Essentially, they allow you to fully cover your windows whenever you need to. 
Blackout blinds are an especially great choice for homes because they offer excellent privacy and can help create a wonderful sleeping environment. However, they're also ideal for offices that want full control over their lighting.
amazing reasons why blackout roller blinds are the perfect addition to any home
Being able to completely block out light sounds amazing, and many choose blackout roller blinds just for that reason. Still, you should know about the many additional benefits of these blinds. 
That's right; there's a lot more! The amazing design and build of these blinds mean that they can offer you these advantages:
Total Light Control. First, let's talk about the reason blackout roller blinds are named that way - they completely block out light. Some types of blinds, like light-filtering blinds or sunscreen blinds, diffuse light to allow some natural light in while giving you privacy. These blinds are absolutely wonderful if that's what you want, but they don't fully block light out.
Blackout blinds offer you complete light control. Whether you want lovely natural sunlight to be welcomed into your home or you want to shut it out entirely, you can do what makes you the most comfortable.
Additional Thermal Insulation. Did you know that your building loses a lot of heat through its windows? Unblocked windows can lead to higher heating and cooling bills and less comfortable rooms when it's exceptionally hot or cold out. 
Luckily, along with controlling light, the tightly-woven fabric used in blackout roller blinds is a great insulator. They can help you shut out light and heat during the hot summer months and keep in heat during the cold winter months. 
Noise Diffusion. Although they won't fully shut out noise as they do with light, blackout blinds can still reduce distracting noises outside your windows. This is especially useful if you live or work in an area with constant background noise, such as urban areas where traffic noise is always present. 
Reducing the volume and intensity of noises outside, even by a little, can help you concentrate or sleep more peacefully. 
Better Privacy. Blackout roller blinds don't just block out light; they also block out prying eyes. The solid fabric is impossible to see through and prevents people from peering into your home or office. 
Who can focus on what they're doing when it feels like someone's always watching? This excellent privacy can help you focus on whatever you're working on or simply calm down and relax. 
No More Visual Distractions. Lights and distractions outside can make it impossible to do whatever you're trying to do with a level head. Whether you're working on an important assignment or trying to get some nice sleep, constant movement outside of your windows can be a total nightmare. 
Blackout blinds can take care of this for you. You won't be able to see anyone going on outside, so you can put that out of your mind and focus on what's currently important. 
Comfortable Sleep Environment. Combining all of the above-listed benefits gives you an amazing sleep environment. We all know that proper sleep is one of the keys to living a happy, healthy life, but it's hard to get enough sleep when there are distractions coming from your windows. 
Blackout roller blinds remove overbearing light, annoying noises, visual distractions and offer you excellent privacy. Whether you're getting ready for your daily night's rest or you're taking a cosy nap in the middle of the day, you can happily sleep.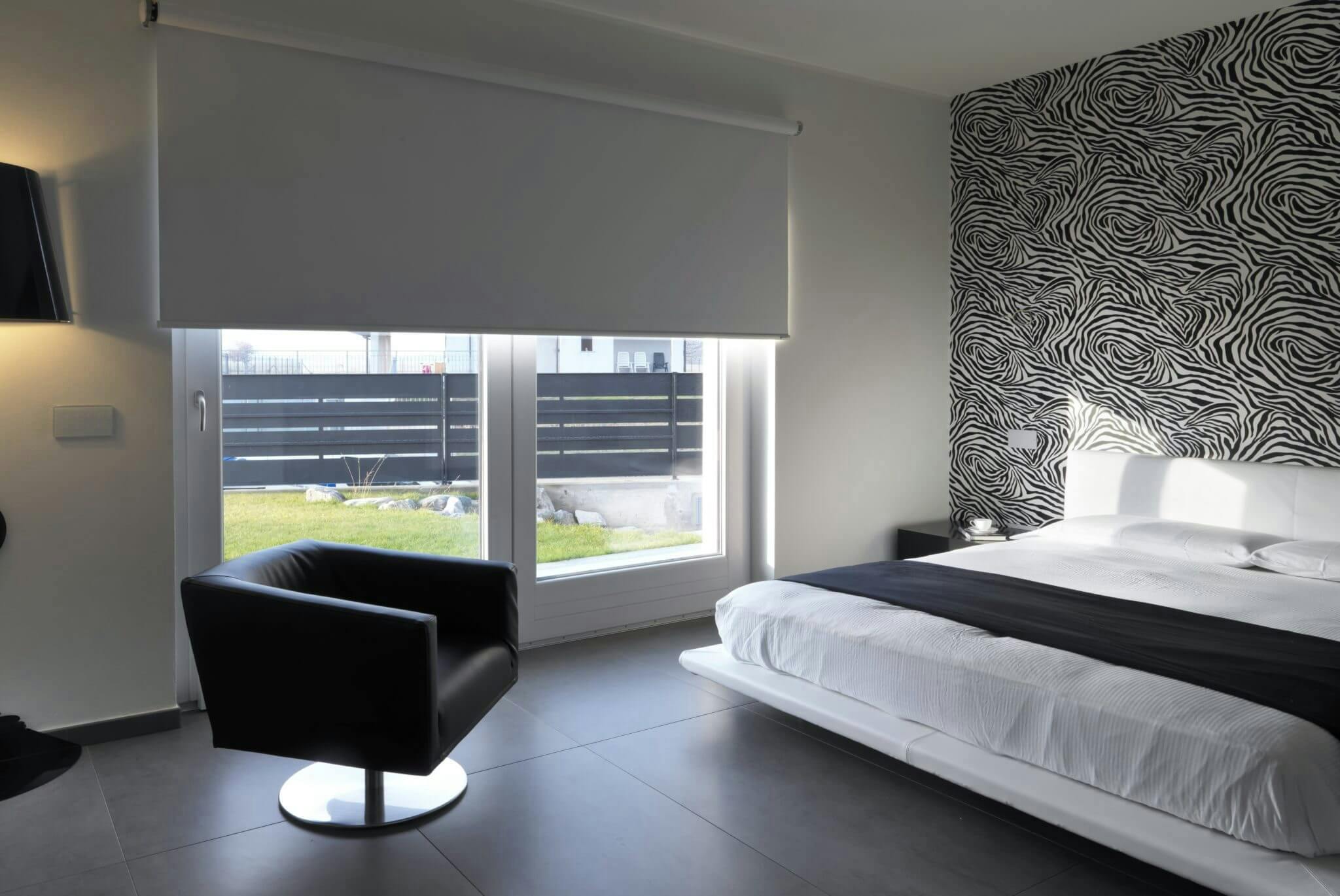 would you like to improve your quality of life? come and see your options in our online store
These many benefits can make any kind of space better - what kind of building are you trying to improve? Come and see our selection at Mr Blinds to find exceptional blinds that will make your rooms more comfortable and beautiful. 
Along with fantastic blackout blinds, we also carry many other kinds of window coverings. You'll find modern roller blinds, traditional Venetian blinds and contemporary vertical blinds in our store.
You can also call our team at 09 274 9313 or email us at sales@mrblinds.co.nz if you'd like any help; we'd be happy to assist you! 
Smartly and stylishly upgrade any space with mr blinds!