Rejuvenating your kitchen, bathroom or laundry with new blinds will dramatically transform the look and feel of your home, which is why selecting the right design and material is crucial. If you have started looking at blinds already, you'll know the options available are endless, which is why we have simplified our recommendations so that you can get the bigger picture of what the right blinds should entail.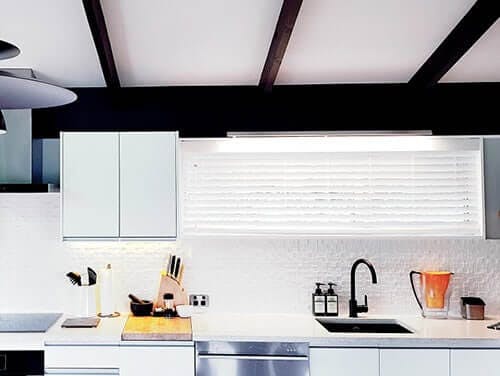 From the start of the planning process, we would recommend you opt for blinds that are made to measure, this will ensure the fabrics and materials of your choice will be effective in their fit and purpose. Getting the measurements correct from the start will not only save you time in the installation process but will ensure the blinds you have chosen will function effectively for your space. Whether you require an in-home consultation or prefer to measure and install the blinds yourself, you must research the materials suitable for your wet area so that you can achieve gorgeous, durable blinds that are perfectly suited to your space's needs.
what to look for
Knowing what to look for in your new blinds can often be a confusing and daunting task, with so many colours, fabrics and designs to contemplate, they can all begin to look similar. While areas such as the lounge and bedroom are reasonably flexible in their blind application, your kitchen, bathroom and laundry require more thought and consideration.
One thing these areas have in common is that they are all considered moisture-rich rooms of your home. Being the two main suppliers of water for the day-to-day operations of you and your family, these areas will need blinds that are specifically designed to withstand the effects of water and steam.  
While real wood blinds are an attractive option for many traditional homes, the technology in fabrics has come a long way. With usability and functionality at the forefront, synthetic and aluminium blind options have the versatility to be applied in the wettest rooms of your home.
Synthetic and aluminium blinds are a great alternative for your kitchen, bathroom or laundry, as they provide you with these features:
Anti warp. 
Anti rot.
Moisture resistant.
Durable.
Easy to clean.
Lightweight.
Timeless colours and designs to suit all tastes.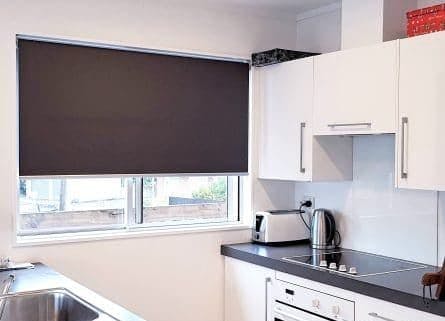 synthetic wood venetian blinds
This is a hugely popular option for the wetter areas of your home, as synthetic wood venetians cater for a broad range of applications. Made from robust PVC, this blind is resistant to UV light, moisture and mildew, providing you with protection from the effects of moisture throughout your kitchen, bathroom or laundry. 
These blinds will not warp, crack, peel or discolour and offer you a timeless, neutral option that will suit any style of home. Being the easiest material to clean, synthetic wood venetians also offer you a low maintenance solution that won't harbor allergens or mildew, a great choice for those who suffer from asthma or allergies. 
aluminium venetian blinds
If you are looking for a broader range of colour and blade options for your kitchen, bathroom or laundry, we would recommend aluminium venetian blinds. This option is resistant to mould and mildew and extremely easy to clean, eliminating the need for regular replacement and repair. 
Whilst being strong, aluminium blinds are also lightweight and resilient, offering you stylish functionality in a material that is built to last. The modern colours and size variations available for aluminium venetians will provide you with more creative control over the interior decor of your home, whilst maintaining a hygienic blind solution for the wetter areas of your home.
light filtering roller blinds
Roller blinds offer a wide range of fabric weights, textures, translucency and colours. All of which are suitable to be used in rooms with high humidity and easily cleaned with a simple wipe of a cloth. Choose from blockout, sunscreen or Light filtering roller blinds which are considered the best of both worlds, offering you constant privacy but allowing the light to come through the window keeping your room bright. They are another versatile option for your kitchen, bathroom or laundry.
 Using the highest technology in textiles, mr blinds roller blinds can offer you superior protection from the UV rays, as well resistance to mould and mildew prohibiting the growth of harmful bacteria on your window treatments in humid locations.  Finding a weave that suits your home is straightforward and easy, with designs and colours available to suit every taste and budget.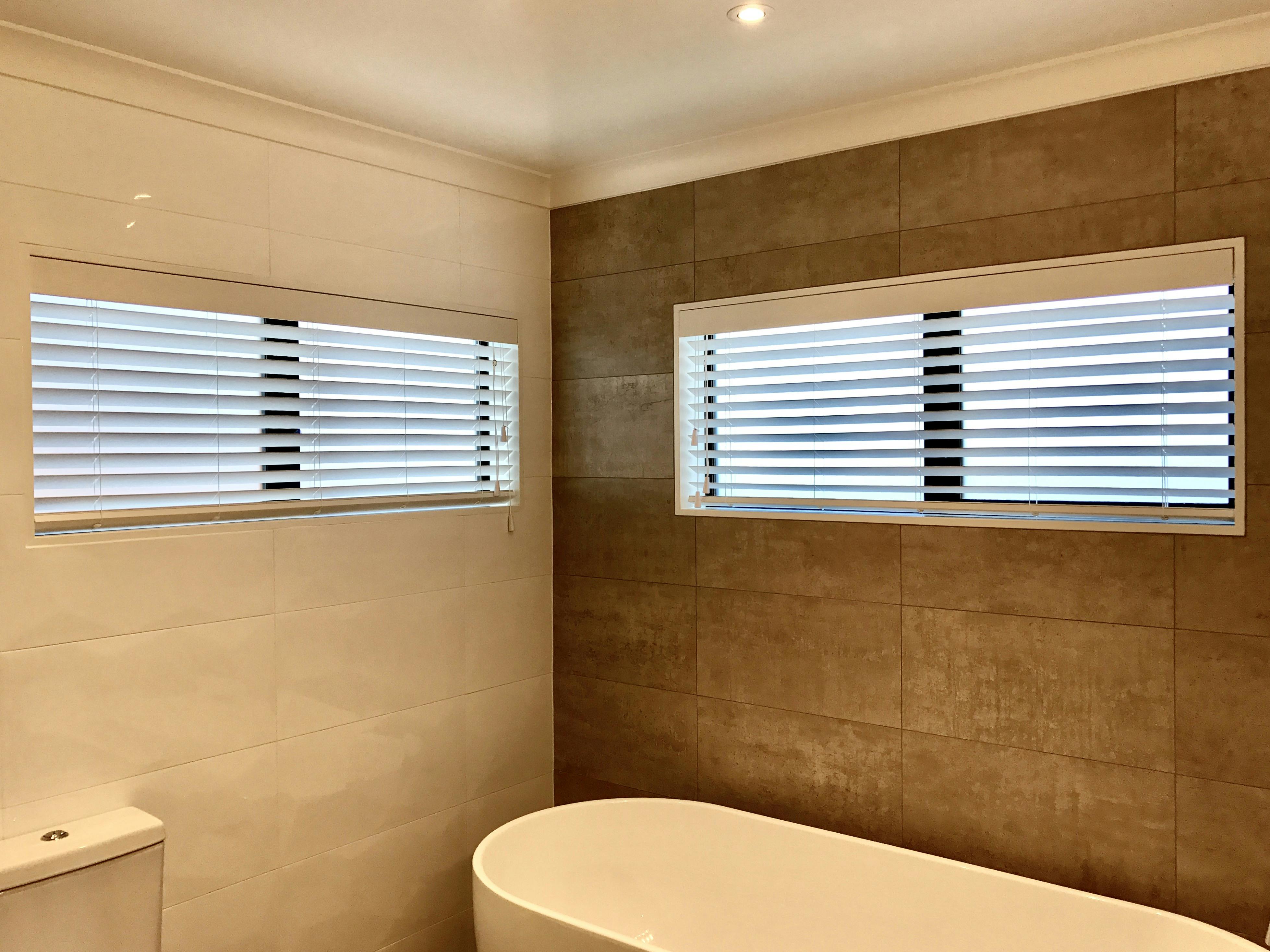 final thoughts
Creating a cleaner and healthier environment for you and your family begins with superior blinds. While aluminium might be the preference for some, synthetic wood venetian blinds may be the best option for you, it all comes down to your personal taste and the needs and requirements of your home. 
To speak to the experts about your kitchen, bathroom or laundry, get in touch with the friendly team at Mr Blinds. We can provide you with compressive quotes and up to date advice for all of your blind needs.