why choose roller blinds?
So, why should you choose these types of blinds? What can they offer you that other types of window coverings can't?
Modern roller blinds may look very straightforward, but that doesn't mean they're simple. They use clever designs and durable materials to provide you with a window covering solution that's easy to use and extremely beneficial. 
You should know that roller blinds are:
Very Easy To Use. Roller blinds are so easy to use that anyone can learn to handle them quickly, even if they've never used them before. You can alter the position of your NZ roller blinds within seconds and then go about your day. 
So, they're the perfect choice for quiet homes and busy offices alike. Don't go messing around with fussy window coverings; just get some modern roller blinds!
A Simple Way To Add Beauty To Any Space. The straightforward design of modern roller blinds means that they're extremely versatile. They come in many colours, so you can find the option that suits your space best. 
Available In A Variety Of Special Types. Are you looking for something a bit more unique? Then you should know that roller blinds are available in various special types. These specialised NZ roller blinds offer you additional features that could be perfect for you, depending on why you're looking for window coverings in the first place. 
These notable varieties include:
Blackout Roller Blinds. If you're interested in improving your sleep quality (a smart idea, considering sleep is paramount to your health), you should absolutely consider blackout roller blinds for your bedroom. These innovative blinds are capable of completely shutting out the light from your windows, almost like there's no window there at all.
Thermal Roller Blinds. Did you know that you lose a lot of your home's heat through your windows? With thermal roller blinds, you can trap more heat in your home and have more control over your space's temperature. 
Sunscreen Roller Blinds. These NZ roller blinds are designed to filter out harmful UV rays from the sun. NZ has plenty of sun, but too much sunlight isn't healthy! Protect yourself and your family with sunscreen roller blinds. 
Light-Filtering Roller Blinds. Natural light is lovely, but leaving your windows open isn't always ideal if you don't want outsiders seeing the inside of your home, and too-bright light can be disruptive. Light-filtering roller blinds allow natural light into your home, but they filter it so it's not as strong, and they block out prying eyes.
Dual Roller Blinds. What if you're shopping for blinds, but you can't decide between two options? Don't worry; you can have both! Dual roller blinds are essentially two blinds in one. You can have one layer be one type of fabric and the other be a different type.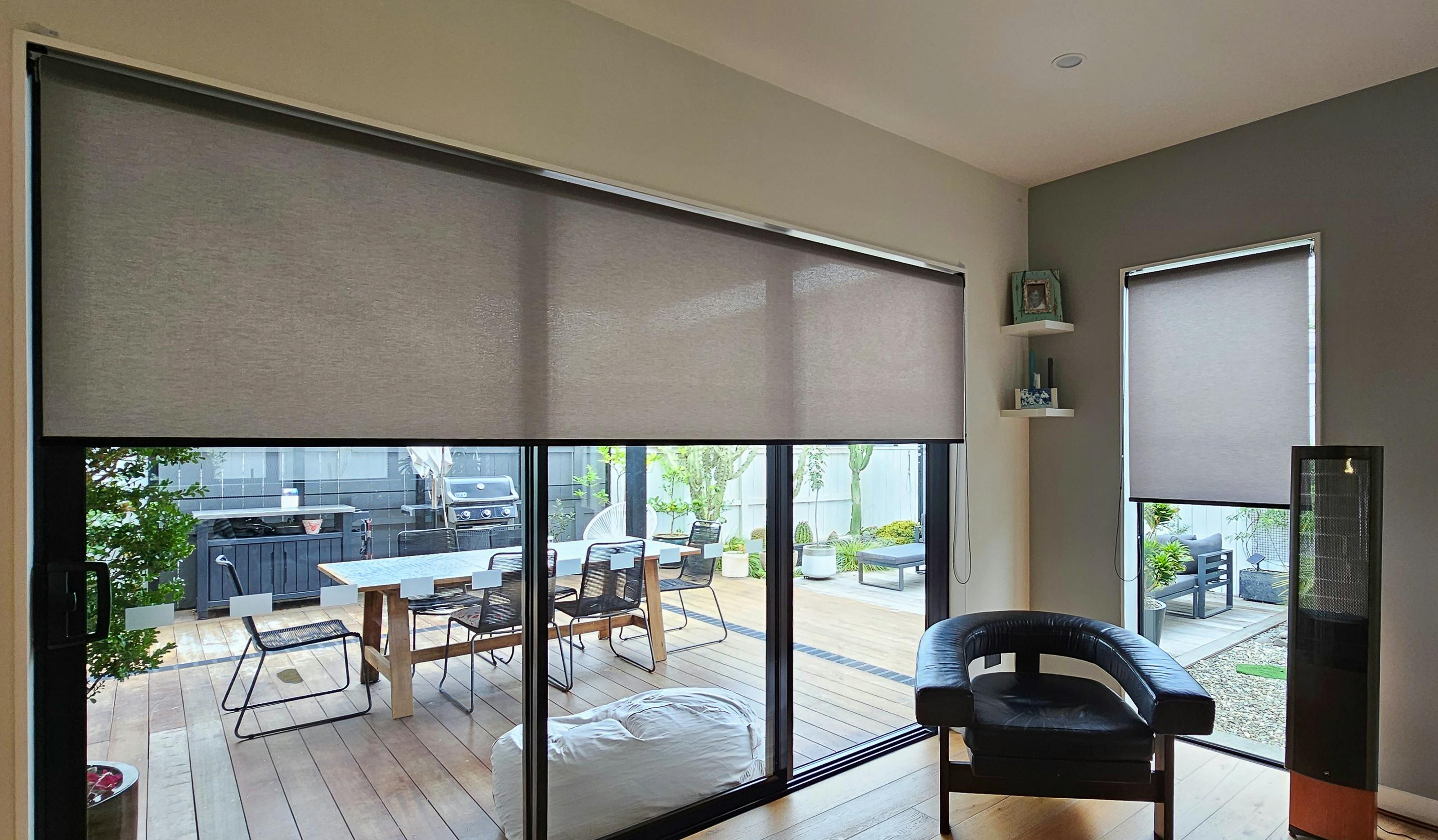 Tailored To Your Specific Windows. You can order NZ roller blinds that are specifically sized for your windows. That's right - exactly for your windows. You'll never need to worry about your roller blinds being too big or too small with expertly-crafted blinds. 
You can do this by measuring your windows yourself, or you can have a professional come and measure your windows for you.
Excellent For Privacy. Who can relax when it feels like they're being watched? Bare windows mean that anyone can peer into your home or office, and that's not always a pleasant feeling. 
All blinds, even light-filtering blinds that don't fully block out light, can improve your privacy. They prevent people from looking into your house and seeing what you're up to. Roller blinds are especially great for privacy because they can be lowered to fully cover your windows without leaving any notable gaps or holes. 
how you can get gorgeous roller blinds for your New Zealand home, office or commercial space!
Now that you know more about the wonderful benefits of NZ roller blinds, you understand why every space needs them! Check out all of your options by visiting our online store at Mr Blinds. We have plenty of modern roller blinds for you to look through, and we also have classic Venetian blinds and stylish vertical blinds.
Do you have any questions regarding your options? Call us at 09 274 9313 or 0508 BLINDS we'd love to assist you. 
Mr Blinds can help you improve any space with fantastic new blinds.