Do you have privacy concerns? With sections becoming smaller and houses being placed closer together than ever before nosy neighbours and curious passers-by are a fact of life that we all need to live with.  Although us kiwis love a friendly neighbour and a chat over the fence, for some homeowners, it is an added peace of mind that the interior of their rooms can be private and offer protection from onlookers. Thankfully gone are the days where the only solution for privacy was the old discoloured net curtain, and mr blinds are happy to offer some stylish alternatives.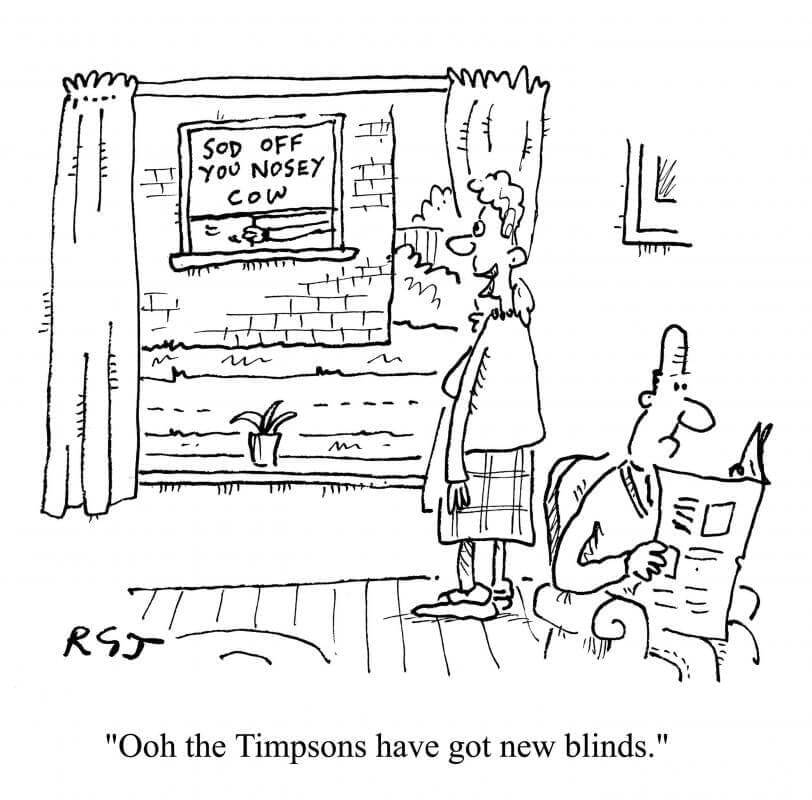 Lets face it, we don't all look like supermodels when we wake up in the morning, and certainly don't need to share that with the neighbourhood!  Similarly we don't want to see everything that our neighbour is watching on TV….. so help is at hand with our range of blinds.  A quick install of block-out blinds at your window you can see you enjoying a read of the morning paper in your morning glory without the worry of onlookers! Alternatively you can combine two blinds in a custom dual roller blind that offers day time privacy with a sun filter blind (but you can still see out) combined with a block-out and or thermal blind for night time privacy. Another option is venetian blinds – some people like venetian blinds because they give privacy during the day (providing the slats are angled the right way) and at night (providing the slats are closed).
Need more assistance? Request an in home consultation now!