The addition of motorised blinds to a room provides the ultimate in convenience. Pre-programmed to lower or rise at certain times of the day, or controlled by you wherever you may be via a hub and installed phone app. On cold winters nights, you can arrive home to a snug welcoming house with the thermal blinds already closed. On a hot summers day, you can lower your sunscreen roller blinds automatically to keep the heat out.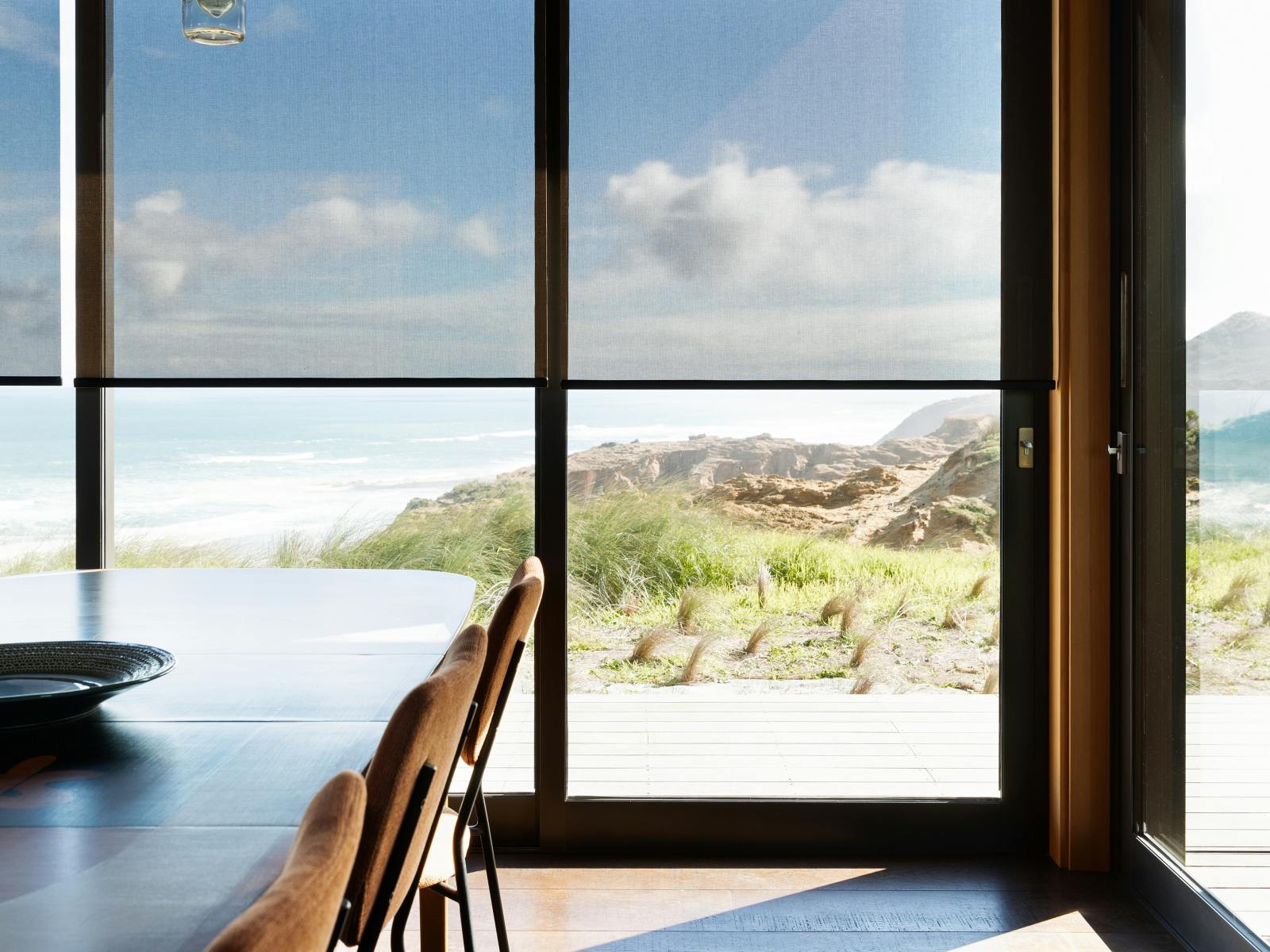 convenience
You can control multiple blinds using just the one remote! What a time saver – rather than going from room to room around your house opening and or closing 15 blinds you can just touch a button and your blinds operate smoothly and quietly while you run out the door. Your blinds can also be set to favourite position, maybe half up, to let in light but still protect your furniture. You can also group blinds together on a single channel so you can select blinds to go up in unison.
If you have some windows that are high or in hard to reach places such as double storey rooms or stairwells then motorized blinds eliminate the need for any long unsightly chain to operate them. Motorised blinds are the perfect solution for these types of windows.
wireless installation
Our motorised shades require no hard wiring or electrical installation and can be fitted quickly into your home with ease. The motors are fitted internally into the roller blind tube so are not visible nor do they require any additional clearance. Wireless installations include a long life battery that is perfect for both existing homes or new builds.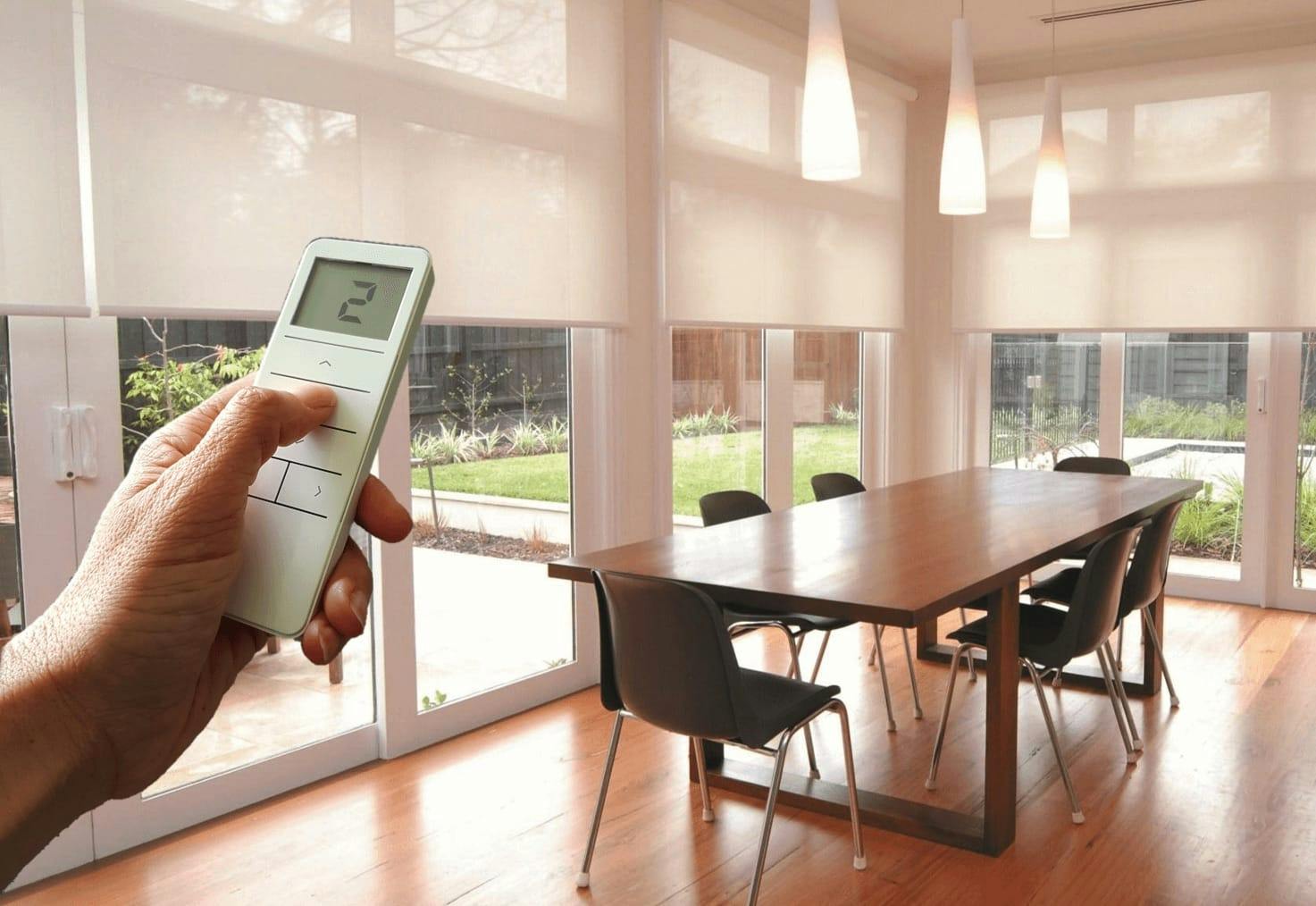 security & privacy
With houses being built on smaller sites these days, privacy is a real concern for some customers. With the smartphone controller, you can have the blinds lowered before you walk in the door providing maximum privacy from those nosey neighbours.
aesthetics
Motorized blinds enable you to eliminate the use of side control chains. This makes your blinds look even more sleek, streamlined and modern.
safety
Worried about blinds with cords in your baby's room? Without the cord you remove the worry of them swinging off it, choking or strangling themselves with it. Toddlers aren't the only ones who see blind cords as playthings – dogs and cats tend to love them too.
You won't regret the move to motorized smart blinds – If you've been thinking about upgrading your window treatments and enjoying the benefits of automating your roller blinds, then contact our customer services team to discuss!