Our high-quality roller blinds are crafted to be durable and easy to care for. As home furnishings, blinds may accumulate dust over time, so here are some simple tips on how to clean your roller blinds.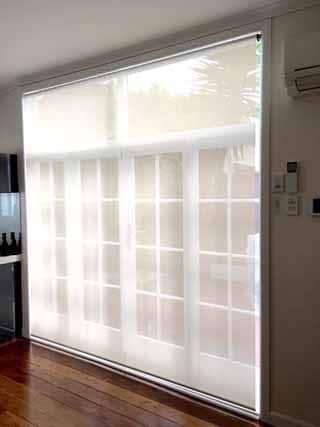 A quick dusting will suffice for daily cleaning. Roll down your blinds and wipe the fabric with a duster or microfibre cloth. If your vacuum has a brush tool, use the low suction setting to remove surface dust. Doing this regularly will reduce the need for more frequent blind cleaning.
spot cleaning roller blinds
If you have a troublesome spot on the surface of your blinds, focus on cleaning the problem area. Apply a mild or diluted, non-abrasive cleaning product to a damp cloth and gently work this into the blind. For optimal results, clean the stain as soon as you notice it. Once the stain is gone, allow your blinds to completely dry before rolling them up.
cleaning fabric roller blinds 
Mr Blinds' roller blinds are available in fade-resistant and mould-resistant fabrics. Made of high-quality raw materials, our sunscreen roller blinds can be cleaned using a mild detergent and a micro cloth. For general upkeep, use water and a micro cloth to gently wipe away dirt and dust that has accumulated overtime.
cleaning mould from roller blinds 
Our blackout roller blinds are made of a mould-resistant fabric. However, if placed in rooms with high moisture levels such as bathrooms and kitchens, you may begin to see a buildup of mould. Again clean regularly with a mild detergent and micro cloth, and keep the window area as airated as possible.  For rooms with high moisture levels, consider synthetic wooden venetian blinds which include moisture-resistant and thermal stabilising features.
getting stains out of roller blinds
 If you notice a stain on your roller blinds, clean them as soon as possible to prevent the stain from settling into the fabric. Use warm water, a diluted detergent and a soft cloth or if required a very soft brush to remove the stain.(do not scrub the fabric as this could lead to fluffing of the fabric).  If the stain remains, we recommend contacting a professional blind and curtain cleaning company. 
At Mr Blinds, we're proud to produce quality roller blinds with a three-year warranty on parts and workmanship, and a five-year warranty on fabrics. Our cleaning instructions are designed to help keep your blinds in top shape for years to come.