With wonderfully convenient technology, many things can be automated and made even easier to use in today's world - and your blinds are no exception. By utilising specific motors and products, you, too, can automate your blinds and make your home fancier and even more comfortable. 
But, how do you automate your blinds? This question can be daunting, especially if you are not tech-savvy. This article will help you learn how you can enjoy convenient, motorised blinds. 
what are the benefits of blinds?
Even if they aren't automated, beautiful blinds still have many incredible benefits. Benefits Of Blinds With blinds installed onto your windows, you can easily control the amount of harsh sunlight that enters your home, control how much privacy you have between you and anyone outside and more.
Additionally, because blinds come in all different kinds of materials and colours, finding a set that impeccably fits your home decor is easy. When you purchase blinds from a wonderful company like us at mr blinds, finding a set that fits your home perfectly is easier than ever. 
Another excellent perk of installing blinds is that they are incredibly easy to use and maintain. To clean them, you generally only need to lightly dust them every once in a while. So, without worrying about extensive and complicated washing processes, you can enjoy your gorgeous blinds with no worries and complete comfort. 
why should I automate my blinds?
So, if blinds are already easy to use, why should you automate them? By motorising your blinds, you can make something already simple to use even more convenient. Furthermore, motorised blinds can offer you heaps of fantastic benefits, including:
Great Convenience. Even if it only takes a few seconds to alter non-automated blinds, you have to go over and handle them yourself physically. However, with a motor installed into your blinds, you can easily control your blinds' state as long as you are within the remote control's range. 
Comfortable Luxury. There's nothing quite like appliances and fixtures automatically moving for you. With motorised blinds, you can feel luxurious as you control your blinds without having to touch them. 
Straightforward Use. There is absolutely nothing complicated about motorised blinds - once the motor is installed, all you need to do is click the buttons on the motor's remote and adjust your blinds with ease. So, just like flipping your light switch, you can control your blinds the moment you step into the room as long as you have your remote at hand. 
how can I easily automate my blinds?
Now that you know how excellent automated blinds can be, you are probably wondering how you can get them for yourself. Here at mr blinds, we have your back because every one of our roller blinds can be automated with the right equipment. Motorised Roller Blinds
For your convenience, an in home consultant can discuss the motorised option with you while showing you the fabric range and measuring your windows for an accurate quote. A qualified technician will then come and install your motorised blinds into your home and instruct you on using and maintaining the motor. Motors can also be fitted into roller blinds that have already been installed by us. This means that, even if you have previously bought from us in the past, you can still have your blinds updated and enhanced. 
However, if you would like to install the motor yourself, we will provide you with the proper instructions to help you through the process of installation and programming.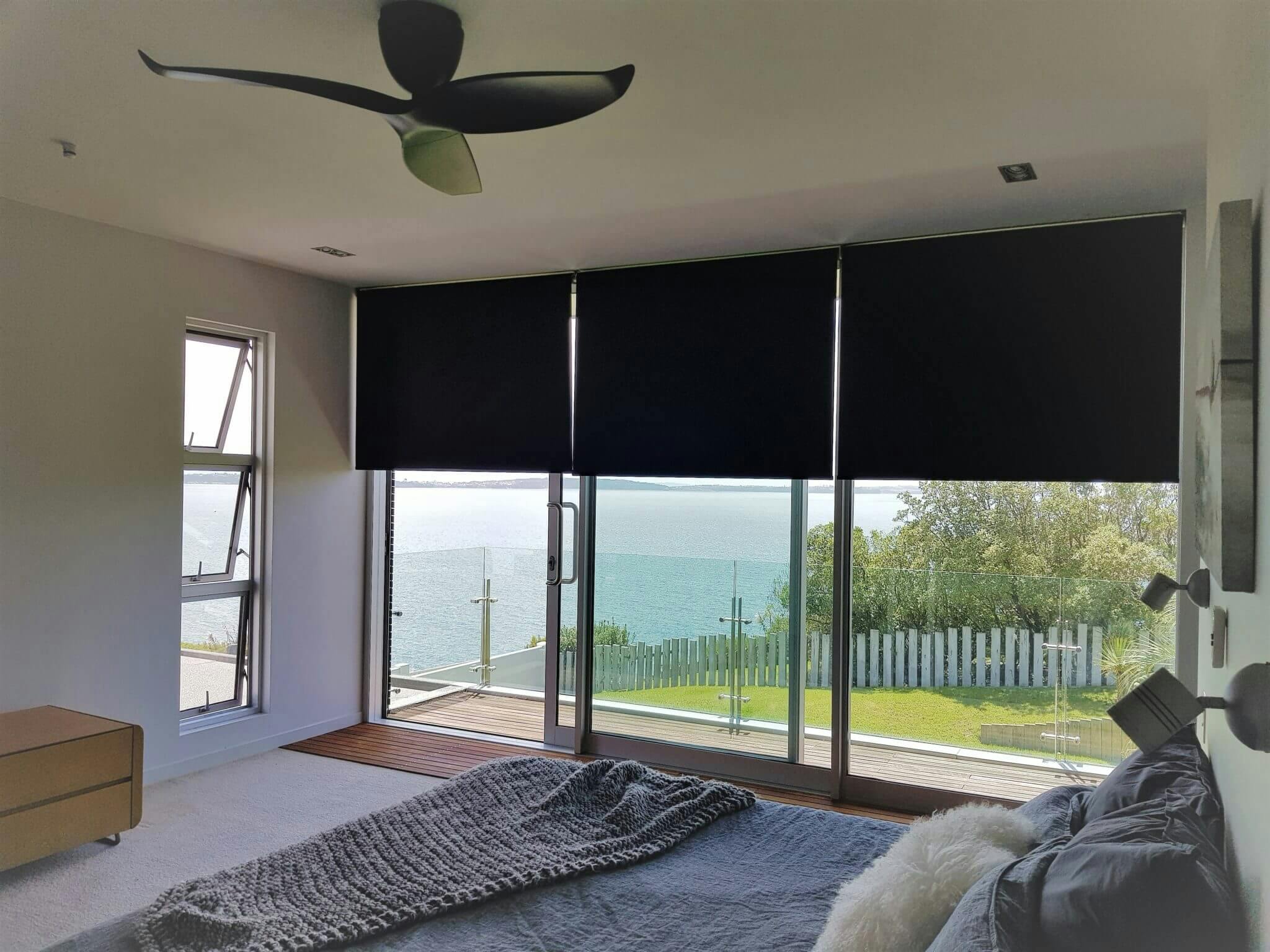 who can I turn to for all of my blinds needs In New Zealand?
Do you want to fancify your home with luxurious motorised blinds? Or are you looking for classic, non-automated blinds for your home? Either way, at mr blinds, we have everything you are looking for! Our incredible selection has everything from traditional wooden Venetian blinds all the way to fancy motorised roller blinds.
If you would like to speak to us about what we can do for you, please do not hesitate to visit our contact page or give us a call at 09 274 9313 or Contact Us
Beautify your home with gorgeous and convenient blinds from mr binds!