So, it's time to select beautiful window coverings for your home, and you undoubtedly have this question on your mind - do you choose NZ blinds or curtains? Both of these have their own pros and cons, but which type is best for your comfort and lifestyle?
You could be surprised to learn just how impactful the right window coverings are. They can help you control your light levels, home temperature, privacy and they can influence the beauty of your home. 
Therefore, it's best to reflect on your wants and needs before you make your choice.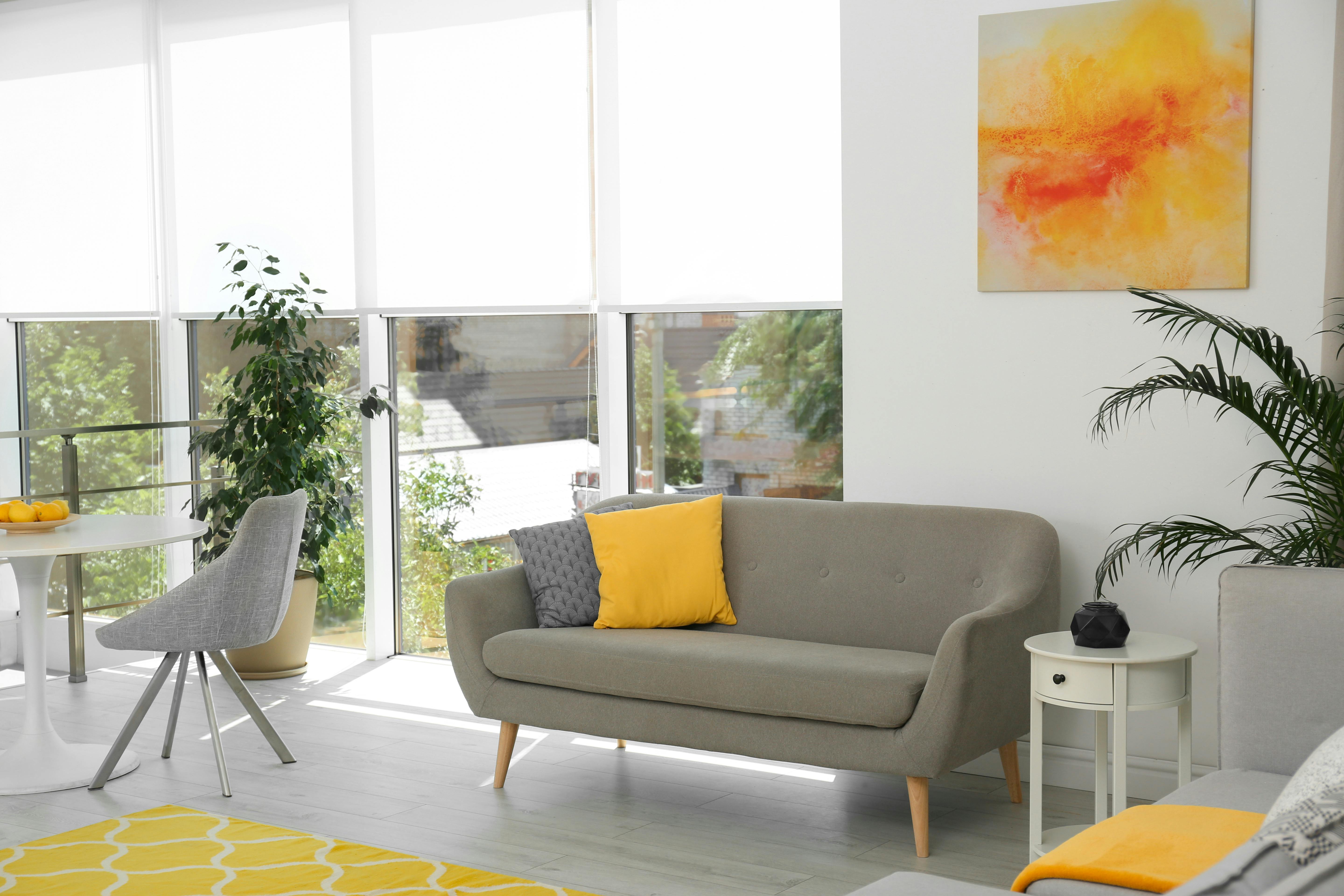 the different qualities to look at when selecting your window covering
The best way to decide between two options is to compare their qualities. Which factors are more important to you regarding NZ blinds? Which option is best for your needs?
Think about these details as you shop:
Light Control. Naturally, one of the most important qualities of a window covering is how well it can control your light levels. The light control of curtains heavily depends on the material they're made of and how they are set. 
Blinds, on the other hand, are more versatile when it comes to the type of light control they offer. Different types of blinds can offer you different types of light control. 
Modern roller blinds can fully block out light or filter light if they are designed for light filtration. Venetian and vertical NZ blinds can be set to block out light while letting in bits of light through their slats. A nice thing about Venetian, vertical and light-filtering blinds is that they allow you to enjoy natural light while still having privacy.  
Privacy. Privacy is a very important factor to think about when you select your window coverings. Even if you're a very outgoing person, we all need moments of total privacy so that we can relax. 
Curtains can offer you privacy if you fully close them. As mentioned above, certain types of blinds can offer you both privacy and natural light if you set them right. 
Specialised Functions. Did you know that there are several types of specialised blinds that can offer you even more incredible benefits? If you're interested in window coverings that have even more practical features, we recommend these NZ blinds:
Blackout Blinds. These blinds can fully block out light, even during the daytime. They can help you reduce distractions and improve your focus on whatever you are doing. 
Thermal Blinds. Did you know that quite a lot of your home's heat is lost through your windows? Thermal blinds can help you control your temperatures. 
Sunscreen Blinds. Sunshine is warm and comforting, but the UV rays from the sun aren't healthy in heavy doses. Filter out those rays while still seeing the lovely light from the sun with sunscreen blinds. 
Dual Roller Blinds. Can't decide between two fabrics? Opt for the dual roller blinds, which are essentially a convenient two-in-one combo. 
Motorised Blinds. The innovative motorised NZ blinds can be controlled by a remote. These are a very good choice for offices because they give you easy control and allow you to quickly get to work. 






Fitting. Curtains generally do not need to be fitted because they will most likely hang past the borders of your windows. Blinds, on the other hand, need to be fitted for your windows. To do so, your windows will need to be measured before you order. 
Luckily, having your windows measured is a straightforward process. You can measure them yourself and send the measurements to your blinds company, or you can have a professional come and measure them for you.
Maintenance. Before you select your window covering, be sure that you understand how to maintain it to keep it beautiful and functional. 
Curtains can be occasionally dusted and taken off their curtain rod to be put in a washing machine. NZ blinds, however, typically only require dusting or wiping every once in a while.
things to consider as you shop
Even if you know the type of window covering you want, there are still other things that you need to think about.
Don't forget to think about:
Price. If you're ordering online, factor in the shipping price as well. 
Colour. Get a window covering that matches your home. Blacks, whites, greys and beiges are always good choices. 
Purpose. What's the purpose of the room you're installing a window covering in? A living room could benefit from beneficial light filtration, and blackout blinds are ideal for bedrooms.
do you need excellent coverings for your NZ windows? come see our store!
For NZ blinds that are perfect for your NZ home, come and see our selection at mr blinds! We have a wide collection of so many different types of blinds, including the specialised blinds mentioned above. 
Please call our team at 09 2374 9313 (or 0508 BLINDS) if you'd like to learn more. 
Shop at mrbBlinds to find window coverings that are absolutely perfect for your home or office.