When choosing new curtains for your New Zealand home, one of the most important decisions you'll have to make is what kind of curtains to get. Specifically, two of the most popular styles are blackout curtains and sheer curtains. Both of these curtain types have wonderful advantages, but they're also very different.
It's important for you to carefully think about the advantages of each of these curtain types before you make your final decision. While both are fantastic choices, one might be better for your lifestyle than the other.
what are the benefits of blackout curtains?
Blackout curtains are cleverly designed to block out all light. Like blackout blinds, they're made from thick, opaque fabric that doesn't allow any light to pass through. 
This makes them ideal for rooms where total light control is extremely important. Bedrooms, media rooms and other areas where darkness is a must are good places for blackout curtains.
Some of the most notable benefits of blackout curtains are:
They Block Out All Light. This is the most immediate benefit of blackout curtains. They don't diffuse or filter light; they simply block it out. This means they offer a level of light control that other curtains don't.
If it's ever daytime but you require darkness, then blackout curtains would be perfect. 
They Can Create A Better Sleeping Environment. It's very difficult to sleep when there's light in your face. Blackout curtains can help you create a better sleeping environment by blocking out light and reducing distractions.
If you ever need to sleep during the day, blackout curtains would be perfect for your bedroom. They can also create a peaceful environment if you need to concentrate or meditate. 
They Provide Privacy. Blackout curtains provide the most privacy out of any type of curtain. They don't just block out light; they also block out prying eyes. This is a great perk for homes and businesses that value privacy and secure spaces.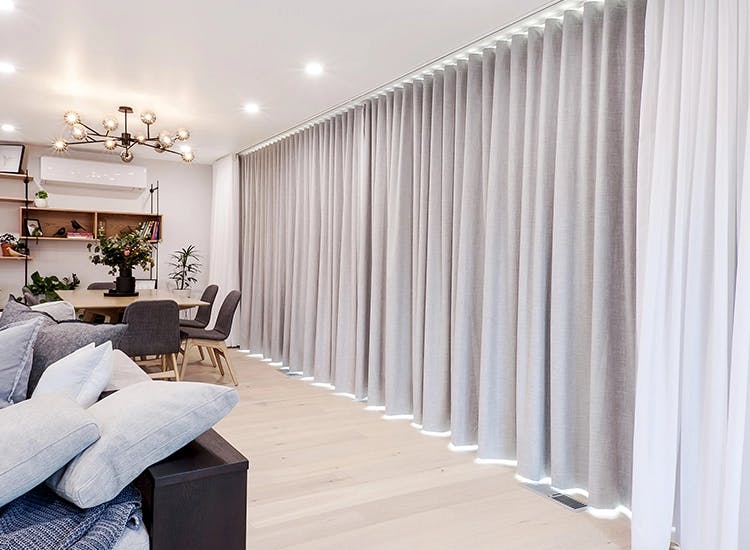 what are the benefits of sheer curtains?
Unlike solid and thick blackout curtains, sheer curtains are made from thin, translucent fabric that allows some light to pass through. They have a light and airy appearance that adds beauty to any room. 
They're a great option for living rooms, dining rooms and other areas where you want to let in some natural light but still maintain some privacy.
Here are some of the benefits of sheer curtains:
They Let In Natural Light. Natural light is beautiful, and sheer curtains allow you to still enjoy it while maintaining your privacy. Natural light is great for making spaces feel more open, spacious and inviting. 
They're Beautiful. Although both blackout and sheer curtains have their own unique senses of style, sheer curtains have a delicate elegance that's hard to beat. Aside from being a practical option, they're also a great decor choice.
They have a flowy, luxurious air to them that can make your home or business feel more welcoming and pristine. 
They Still Provide You With Privacy. Even though sheer curtains let in light, that doesn't mean they're transparent. Sheer curtains let light in while still providing you with a good level of privacy. 
With sheer curtains, you can enjoy both privacy and natural light simultaneously.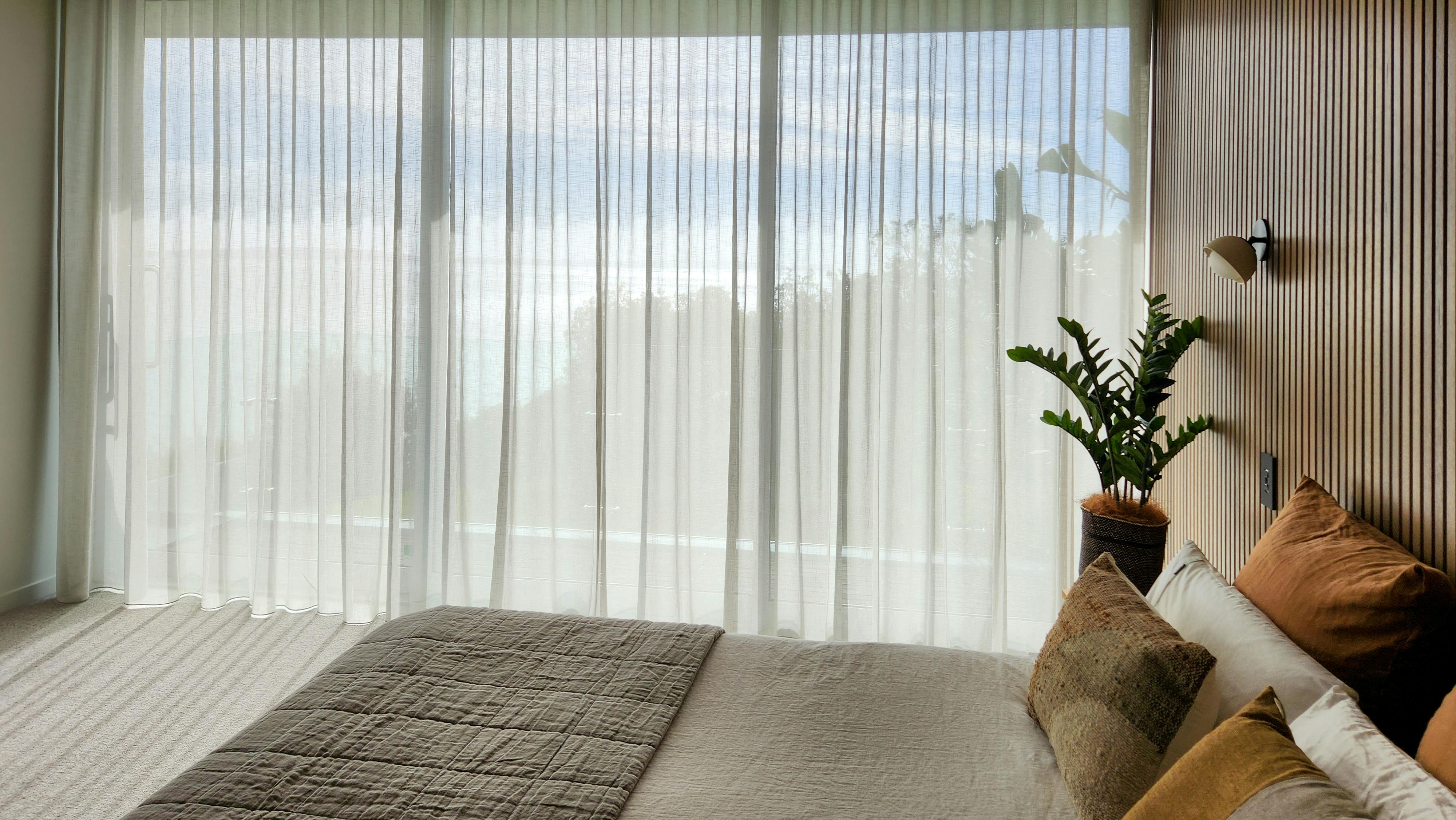 how can I choose between the two?
The best type of curtain for you will depend on your individual needs and preferences. Before you choose, consider the following factors:
The Amount Of Light You Want To Let In. If you want to block out all light, then blackout curtains are perfect. If you still want natural light, then sheer curtains are the way to go.
The Level Of Privacy You Need. Blackout curtains provide the most privacy and light control, but sheer curtains allow you to have a level of privacy while letting in light.
The Decor Style You Like. Aside from all of the practical benefits of either of these curtain types, take a moment to look at them from a purely visual standpoint. Which one looks better to you? 
If you're having trouble deciding between the two, you should know that you don't actually have to pick one or the other. There is a third option that may be right for you - dual curtains.
Dual curtains have two layers of material, meaning you can choose between one or the other whenever you want. A very popular and clever choice is choosing dual curtains that have both sheer and blackout curtains. 
where can I find gorgeous, quality window treatments in Aotearoa?
We at Mr Blinds have supplied New Zealand with beautiful, high-quality blinds for years. Now, we're proud to provide the Auckland and Waikato region with lovely curtains as well. 
We encourage you to come and see our wonderful selection of curtains if you wish to enhance your home or business.
If you'd like some assistance, we're here to help. Simply call us on 09 274 9313 or email sales@mrblinds.co.nz to reach our team. 
Find some of the best, most beautiful and practical window treatments in New Zealand at Mr Blinds.