why choose aluminium blinds?
One excellent perk of shopping for window blinds in New Zealand is that you have a wide variety of materials to choose from. You can find blinds made of durable fabric, wood, synthetic wood and more. 
So, why choose aluminium blinds for your Auckland windows?
Every material has its advantages, so you should learn about the many wonderful benefits of aluminium products before you make your final decision. 
Aluminium blinds are quite lovely because they:
Look Sleek And Stylish. Aluminium is a material that's often used in many different types of products all over the world because it's extremely versatile, strong and beautiful - and aluminium blinds showcase this perfectly. The thin metal has a lovely shiny surface that's smooth and sleek.
They can give any space they're installed in a sense of modern design. Choose your aluminium blinds in a colour that goes well with the rest of your area. 
Many people think of classic silver when they think of Auckland aluminium blinds, but you can get your blinds in colours like white, beige, grey and black. 
Are Easy To Maintain. Aluminium is very easy to maintain. At most, if nothing gets spilled onto your blinds or any other incidents happen, you'll just need to regularly wipe down or dust your blinds to keep them looking lovely. A simple cleaning will only take a few seconds, and you don't have to do so very often to prevent excessive dust buildup. 
Are Very Durable. Everyone knows that metal is very durable, and aluminium is no exception. Even though your aluminium blinds' slats are very thin, they're by no means weak. Your blinds will be durable and sturdy enough to last a very long time if maintained and used properly. 
You can make sure you get good, strong aluminium blinds by purchasing yours from a good Auckland company. Mr blinds is always here to supply you and the rest of New Zealand with blinds that are built to last for years and to look gorgeous while they do. 
Are Lightweight. Just because they're made of metal doesn't mean they're heavy. Aluminium is a material that's well-known for being durable yet very light. You can easily handle your aluminium blinds as if they were made of fabric or wood. 
Are Affordable, Yet High-Quality. Even if you found blinds that are absolutely perfect, you wouldn't be able to enjoy them if you couldn't afford them. Luckily, aluminium blinds are a very cost-effective option. 
This quality makes them a great choice for homes and offices with many windows to cover. You can get many exceptional sets of blinds for a reasonable price without draining your funds.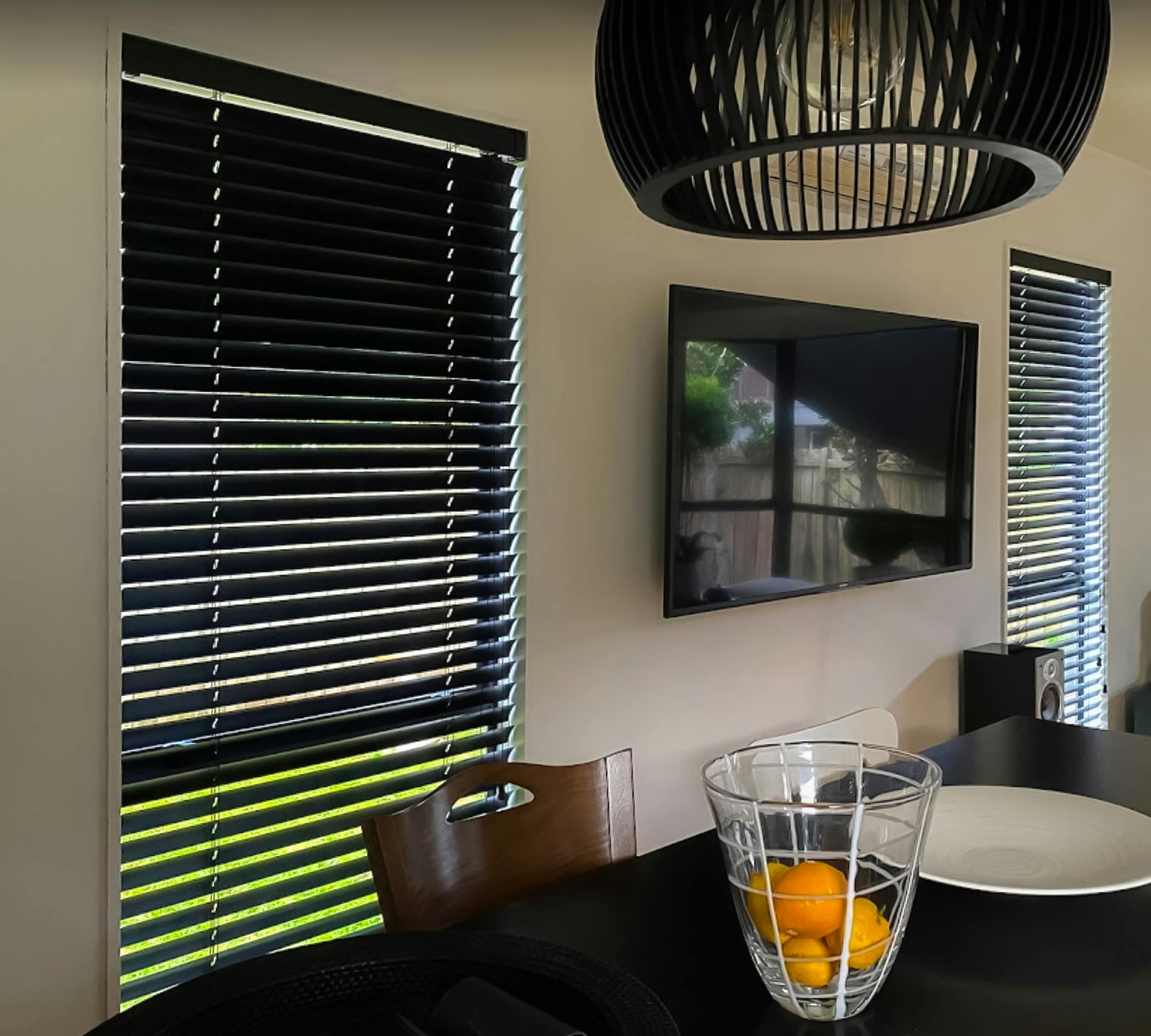 key things to look for when selecting your blinds
It's crucial that you look at certain qualities and details before you order your new blinds. You'll want blinds that are the right size for your windows, so they work as they should. 
Before you make any orders, think about:
Colours. As mentioned, you can get your blinds in a few different colours! Have a look at your options and pick what you like most. Remember to think about your room's decor, wall colour and more. 
Prices. Aluminium blinds are an affordable choice for Auckland residents, but that doesn't mean you should disregard the price entirely. Take into account the cost of the blinds and the cost of any other services like measuring, installation or delivery. 
Measurements. How will you measure your windows? You can choose to measure them yourself, or you can have a professional come and install them for you. 
Installation. We recommend having your brand new window coverings installed by a professional if you did not measure your windows yourself to ensure the best results possible. 
where you can order your contemporary new blinds today
Visit mr blinds today to view a gorgeous, incredibly varied collection of blinds! Our aluminium blinds are second to none. [Internal Link - 'Blinds/Aluminium Venetian window blinds'] We always do our best to offer our appreciated customers high-quality products and services. 
We're not just here to offer you that, either - we're also glad to give you helpful advice and guidelines. Visit our website to learn about measuring your windows, installing your blinds, maintaining your blinds and more. Still, have questions? No worries, call our friendly team at 09 274 9313 for support. 
Enhance any Auckland room with the beauty of aluminium blinds from Mr Blinds.